Due Spaghi
By Jessica Holom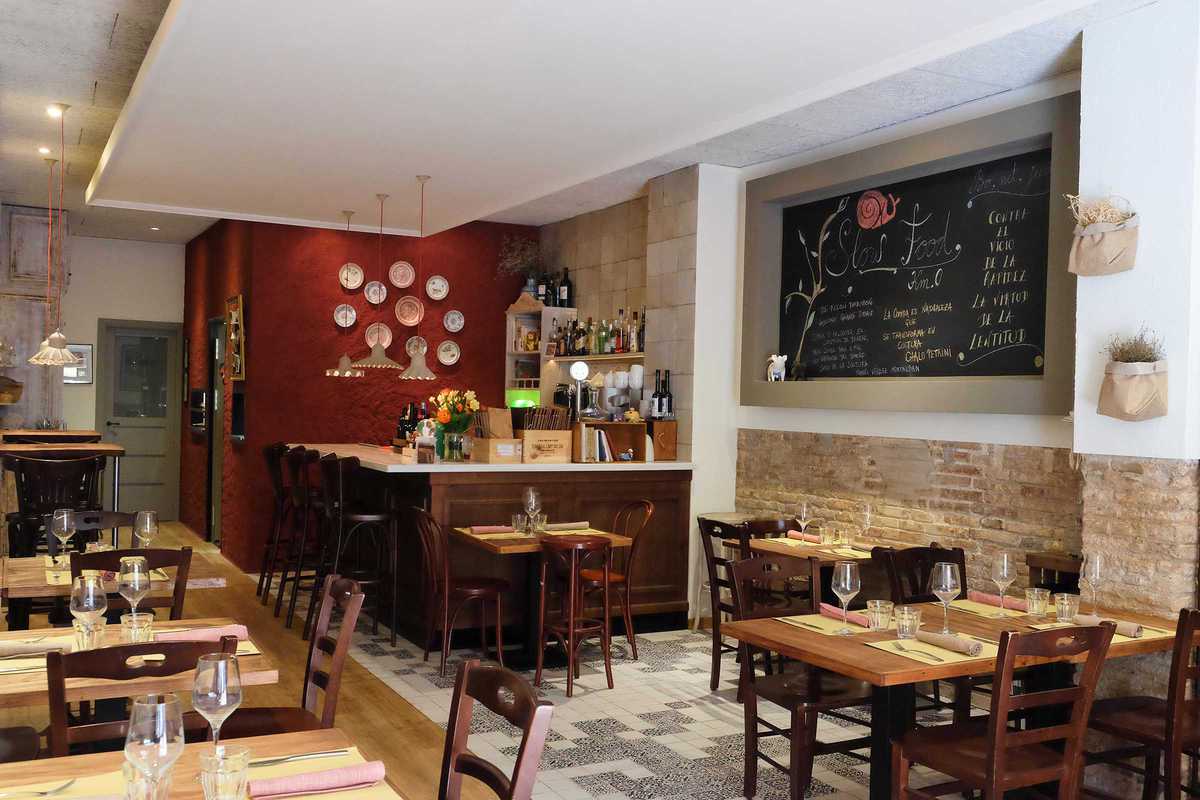 Published on May 1, 2016
Founded by Italian photographer and food journalist Nicoletta, Catalan maître d' Toni and Italian chef Paolo, Due Spaghi is a Catalan-Italian restaurant that follows Slow Food km0 principles, meaning they purchase most ingredients from small, local producers. They are one of just 65 restaurants in Catalunya accredited as doing so.
Their commitment to sustainability and quality runs so deep that they personally visit their suppliers to see how their ingredients are produced. A meal here will land you in charming exposed brick and recycled wood surroundings. Select the fixed-price lunch for €14.50 or choose from a select menu of a dozen starters, six mains, a half-dozen desserts and thirty local wines, with standouts like Figueras Onion Tatin, Pappardelle Pasta with Rabbit Ragout and Tiramisú.
Each dish blends Italian and Catalan tradition with personality.
13:00 – 16:00, 20:00 – 23:00
13:00 – 16:00, 20:00 – 23:00
13:00 – 16:00, 20:00 – 23:00
13:00 – 16:00, 20:00 – 23:30
13:00 – 16:00, 20:00 – 23:30
Due Spaghi
C/ Sepúlveda, 151
Barcelona