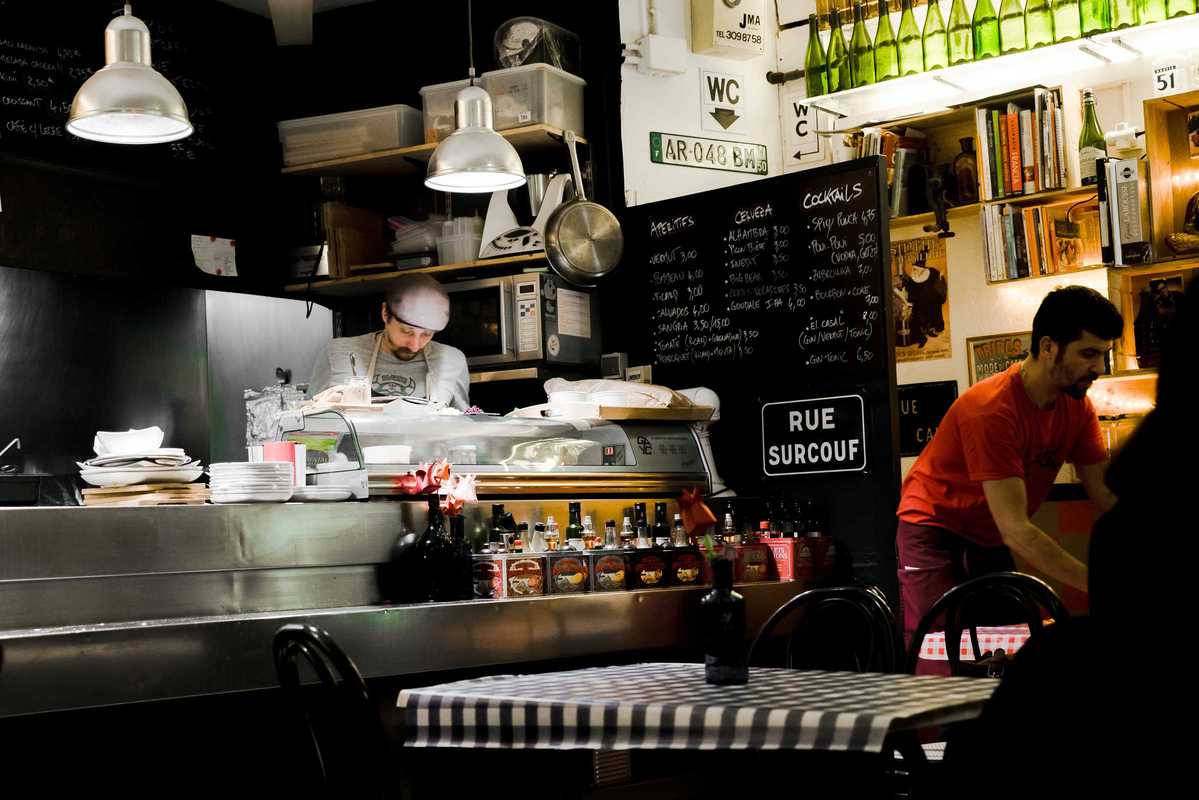 Published on September 1, 2015
Hidden away off Via Laietana, Plaça de Víctor Balaguer is one of those little nooks that manages to evade tourists and locals alike. To stumble upon it is to make a great discovery, and the same can be said of this cool but casual French corner.
From the tiny open kitchen of an old "bar de toda la vida," brothers Simon and Julien Soimier pep up dishes from their native Normandy with eclectic flavors inspired by Simon's years as a traveling chef. Spontaneity prevails and the excellent weekday menú del día changes daily (a steal at €10), with plenty to tempt at dinner time too. Expect flavors like rabbit pâté, Provençal ratatouille, homemade hummus and cheese plates destined to stir your soul.
And the spécialité de la maison: oysters! Imported weekly from Agon-Coutainville, they're harvested Tuesday morning and on your plate in Barcelona by Thursday. Order them crudo (raw) or try them grilled with cheese and herbs. It's also worth stopping by for the homemade cakes. C'est tout!
07:00 – 16:00, 18:00 – 23:45
07:00 – 16:00, 18:00 – 23:45
El Casal
Plaça Victor Balaguer, 5
Barcelona