El Patio Latino
By Ben Holbrook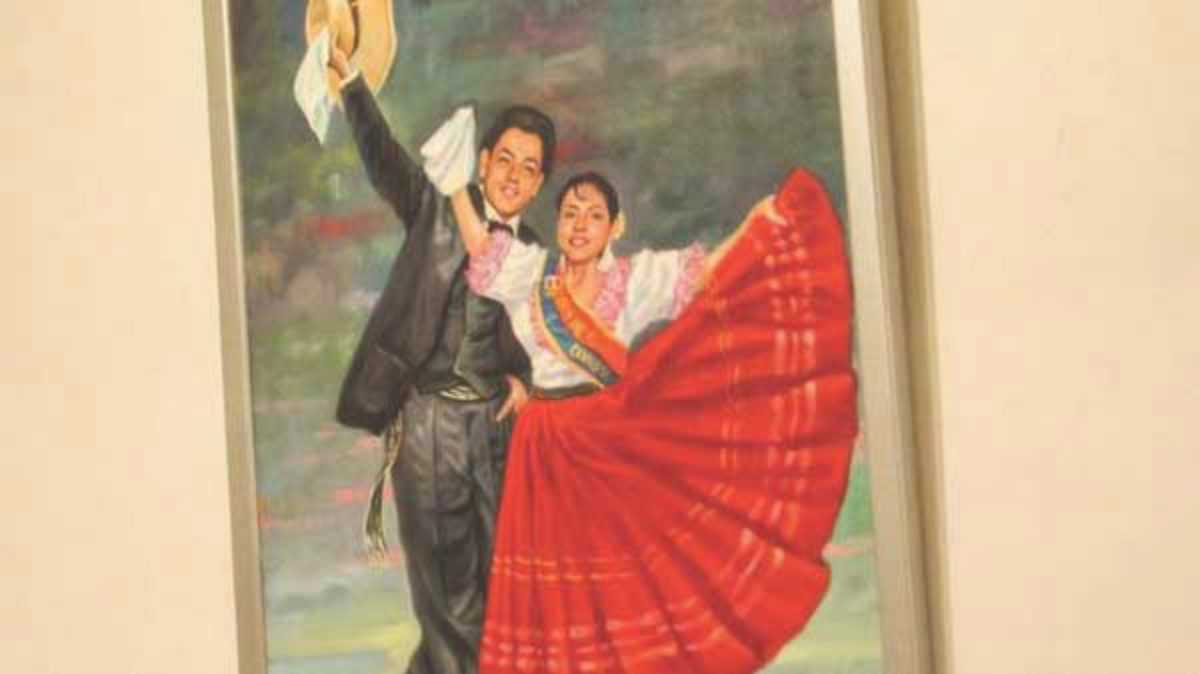 Published on October 1, 2014
Peruvian food might be trending from London to LA, but El Patio Latino has been serving up home-cooked Peruvian fare for twenty years. Spurred on by success with a Latin-themed catering company, Peruvian native Marina Samniego set up El Patino Latino during the Barcelona Olympics of 1992. Her dream was to create a platform where she could celebrate the colorful cuisine of her home country. The result is a wholesome and unpretentious shrine to Peru where home-cooked classics take you on a culinary tour from the mountains of the Andes to the street markets of Lima.
The welcome is warm, with waitresses in smart uniforms decorated with Incan prints. The whitewashed walls are brought to life with prints of Marinera dancers in wide-brimmed hats and flowing dresses. The menus and chairs are clad in cowhide: a throwback to the iconic Colonial style prevalent in Peru. As you struggle to decide what to order and sip away on a pisco sour, you are hypnotized by the sonorous bass lines and grinding cajón rhythms that flow through the speakers. Only the low rumble of Peruvian families indulging in the heartwarming flavors of home pierces the groove and brings you back into the room.
Start with the iconic Peruvian dish: ceviche (white fish marinated in chili-infused lime juice and served with crispy red onion, caramelized sweet potato and coriander). Or for something more rustic, try the tamales (meaty little parcels of Cuzco corn stuffed with chicken and served with a creamy onion dip). For the main event, explore traditional dishes such as ají de gallina (yellow-peppered chicken stew with rice) or lomo saltado (wok-cooked beef strips, peppers, onions and tomatoes tossed with potatoes and soy sauce).
For a taste of the sea, try the arroz con mariscos (rice with prawns, squid, octopus, ají chili peppers and coriander). Wash it all down with piscos sours or Perú Libres (pisco instead of rum) or keep it simple with Peruvian beers such as Cusqueña and Cristal. There's a generous wine selection, and it would be criminal to leave without finishing with a slice of lemon meringue and a Café del Inca (coffee with "pisco cream"). El Patio Latino now has sister restaurants in Lima and Florida, but this little gem in Barcelona will always be the original.
Update: this restaurant is now called Paititi.
13:00 – 16:00, 20:00 – 23:45
13:00 – 16:00, 20:00 – 23:45
13:00 – 16:00, 20:00 – 23:45
13:00 – 16:00, 20:00 – 23:45
13:00 – 16:00, 20:00 – 23:45
El Patio Latino
C/ Martínez de la Rosa, 10
Barcelona