El Principal del Eixample
By Suzy Taher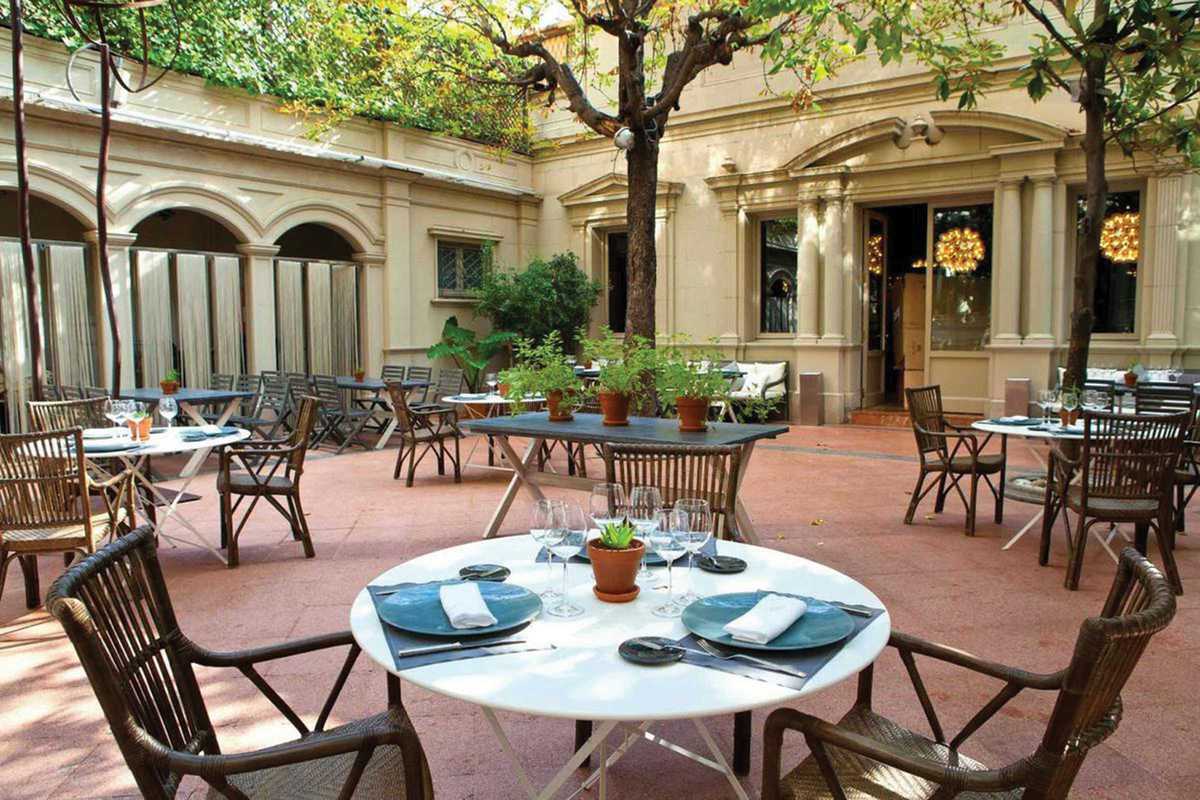 Published on October 1, 2019
Situated just off Passeig de Gràcia is a grand building home to El Principal del Eixample. The façade doesn't reveal much – you have to pass through inside, where you'll find a few different spaces. The most delightful, particularly in the spring and summer, is the private courtyard, where wicker chairs are set up among the trees. Inside the space is elegant, with starched white tablecloths.
You are in extremely capable hands here: chef Joan Ferré spent 25 years with Grupo Tragaluz before taking over at El Principal. The menu for the restaurant and courtyard is Catalan that drifts off to other parts of the Mediterranean. Hearty dishes like fava beans with octopus and blood sausage, to a whole roast shoulder of kid goat, and foie gras thrown in at regular intervals.
For special occasions, there is a private dining area. And for informal dining there's the bar at the front, open all day with a great selection of tapas and a quick lunch menu.
13:30 – 16:00, 20:00 – 23:00
13:30 – 16:00, 20:00 – 23:00
13:30 – 16:00, 20:00 – 23:00
13:30 – 16:00, 20:00 – 23:00
13:30 – 16:00, 20:00 – 23:00
13:30 – 16:00, 20:00 – 23:00
El Principal del Eixample
C/ Provença, 286–288
Barcelona