Els Sortidors del Parlament
By Claire Gledhill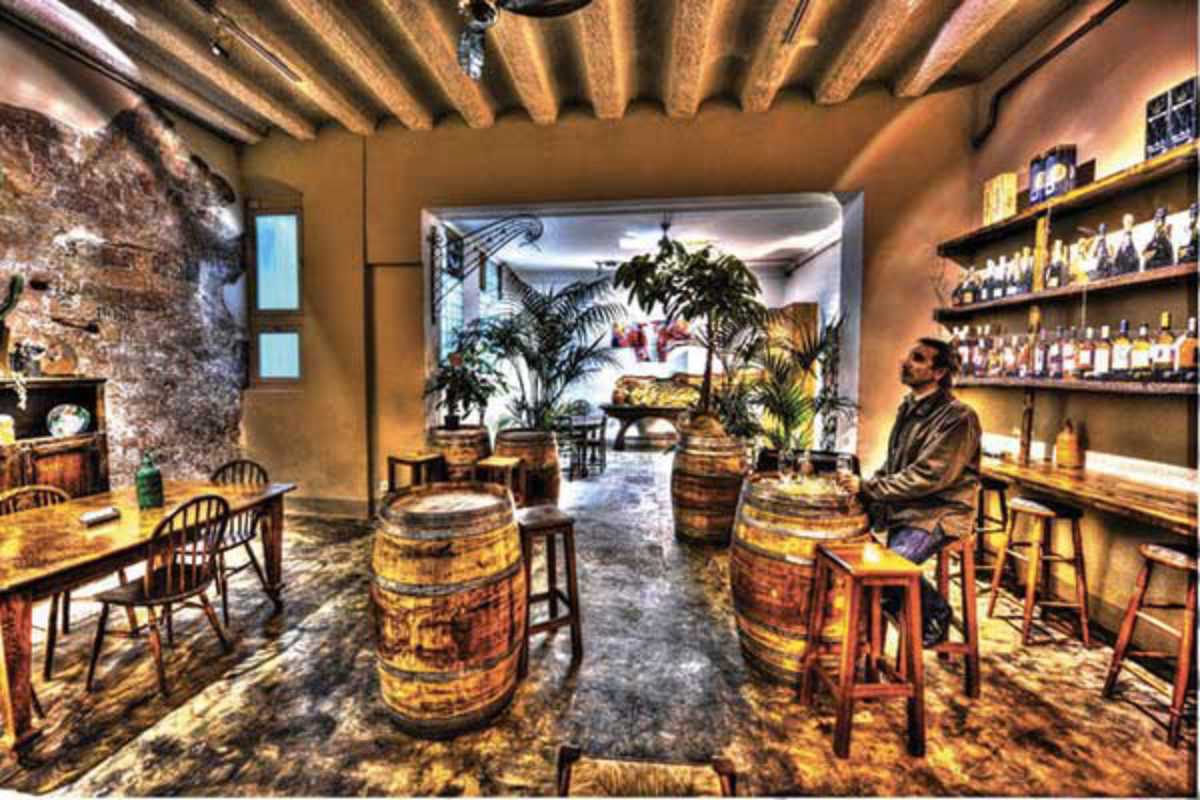 Published on July 1, 2013
What were once the blue graffitied doors of a mechanic's workshop on Sant Antoni's Parlament have now been transformed into the welcoming entrance of the very modern bodega Els Sortidors del Parlament. Upturned barrels acting as tables and casks offering vermouth, Tinto de Penedés or Priorat from the sortidors (taps) could lull you for a second into thinking this was just another dusty bodega. Yet through those towering folding doors and under the cool breeze of the rapidly spinning ceiling fans, this cellar opens into a den of gourmet food, drink and art.
Predominantly a spot for taking a glass or two of something cold, their vast selection of wines (both local and from further afield), craft beers, spirits and liqueurs are available to savor in-house or be taken away. But the best drinks should never be guzzled on an empty stomach, and the selection of accompaniments is impressive. Try some salted potato crisps with black truffle with that cold beer, or sliced, cured cecina beef, Picos of Europa cheese with a fine wine, or some prized Galician river canned shellfish (conservas) with a vermouth. If you can handle something richer, why not sample foie, with or without truffle or black chanterelles, or a petite dish of oxtail stew.
You can even leave with a few top-notch ingre­dients to spruce up the kitchen cupboard: crackers with smatterings of black olives, rosemary or Mo­roccan spices to embellish a cheeseboard, grapeseed or avocado oils and fruit-based vinegars to liven up a summer salad. Pursuing not only a passion for gastronomy, the owners have decorated the space with their own art. Contemplate the "caged" birds hanging from the roof and ask yourself if those fairground goldfish in bags are real or whether you've just had one too many.
Els Sortidors del Parlament
C/ Parlament, 53
Barcelona