Erika Lust Showroom
By Sophie Cameron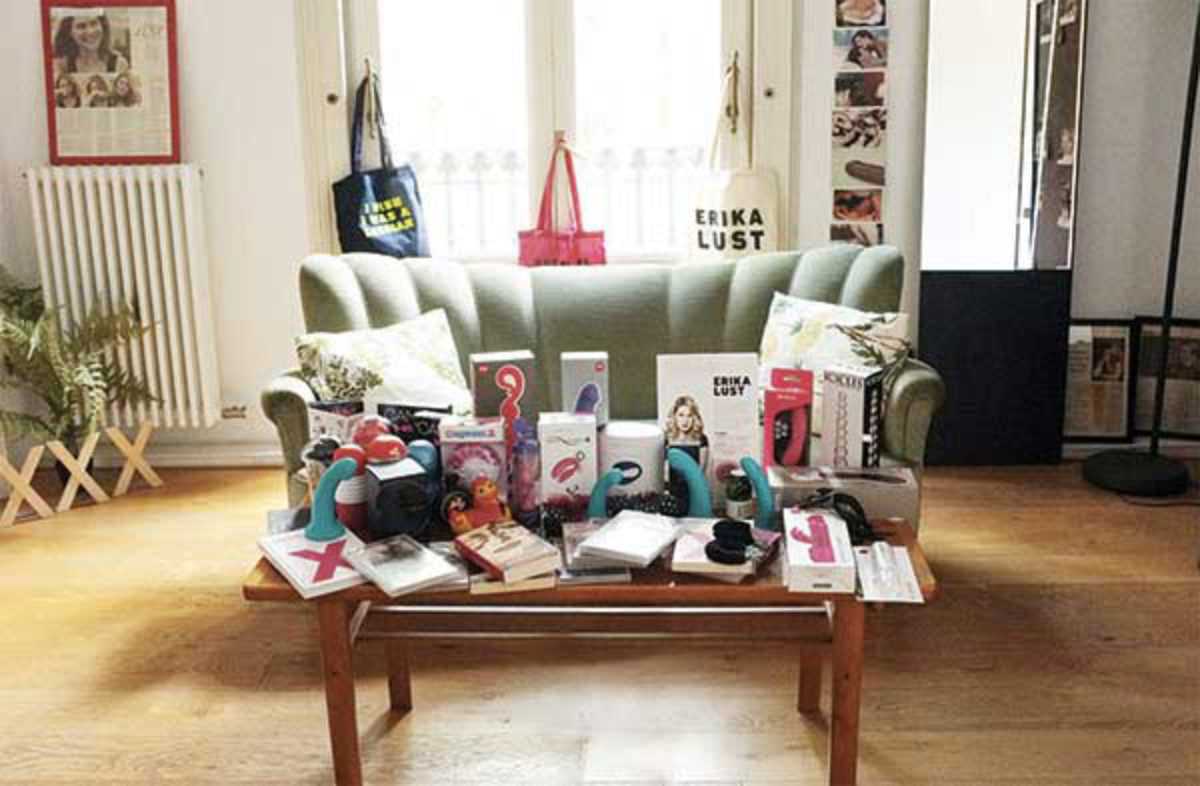 Published on July 1, 2014
They may be X-rated, but Erika Lust's films are more Sundance than smut. A film director, blogger, author and mother, this Barcelona-based artist is challenging the adult entertainment industry with her stylish erotic films, aimed at women and couples and shot in a beautiful, indie-style aesthetic.
Influenced by an academic background in feminism, Erika's award-winning titles, such as Five Hot Stories For Her, Handcuffs, Life Love Lust, were created as a reaction to male-centric mainstream porn. Gone are the stereotypical horny teens and desperate housewives of Internet filth; these are films made from a female perspective, depicting modern women actually enjoying themselves.
Her latest film, Xconfessions, is part of an innovative series inspired by the public. Readers submit their fantasies through a website which are transformed into short explicit movies. The project's first DVD contains ten tales: group sex, role-play, erotic games and bondage all feature, with provocative titles hinting at the action.
Lust previously worked on the experimental documentary Barcelona Sex Project, where six people bring the viewer into their everyday lives to share their stories, passions, and finally, orgasms. Also an author, Erika collaborated with Venus O'Hara on the 2010 book Love Me Like You Hate Me, an intro to BDSM, and has published her own Good Porn: A Woman's Guide among many others. She's also written a free ebook on how to make good, safe porno.
Watch or download online, or visit the production company's beautiful new headquarters near Parc de la Ciutadella to browse their erotic showroom. In addition to carefully-selected products such as sex toys, massage oils and lingerie, you'll find all of Erika's DVDs and books on sale – you might even be lucky enough to meet the director herself.
Erika Lust Showroom
Passeig de Picasso 32, pral.
Barcelona