Estudi Regomir
By Kate Busby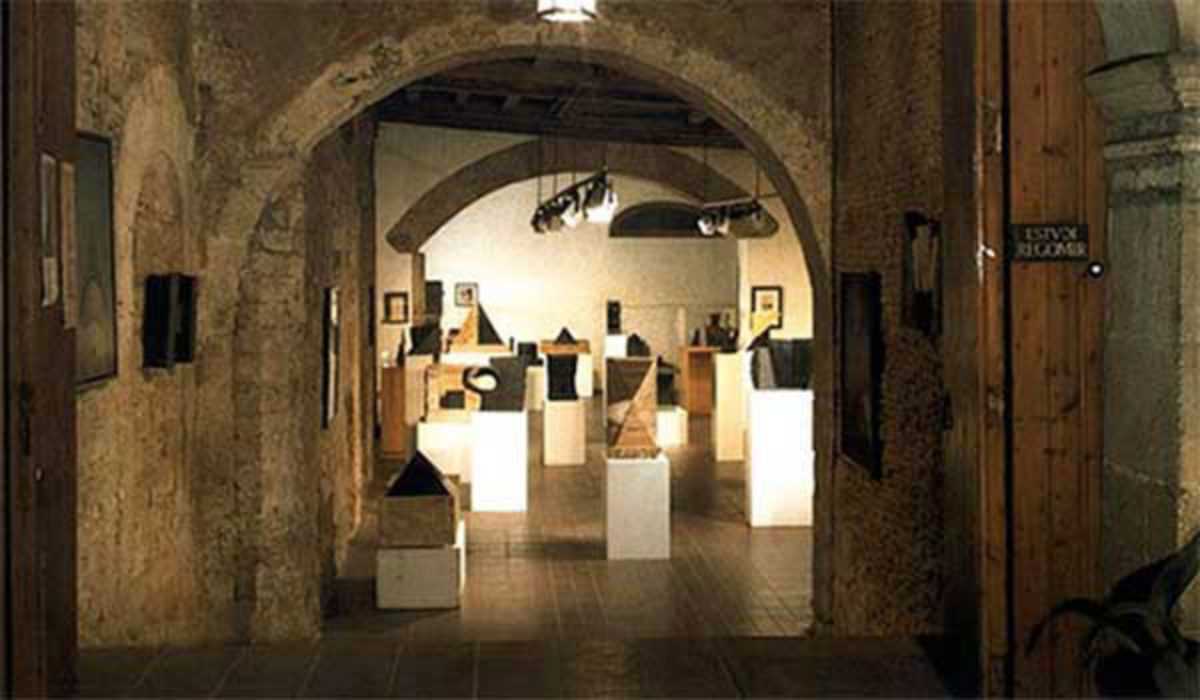 Published on June 1, 2014
The concierge lingers in the door of number 13 Carrer Regomir and smiles at passersby. Here, in this street that remains quiet even at the peak of tourist season, the smiling porter guards a rather remarkable secret for those who love art and beautiful things: a tiled, pinewood studio full of sculptures and drawings by Josep Maria Subirachs.
You've seen Subirachs' work before: the Passion Façade of the Sagrada Familia; the Basilica's massive bronze doors crammed with words; and lest we forget, the curious inverted sculptures that appear here and there in the city. What you likely haven't seen is the peaceful dwelling on Carrer Regomir that calls itself Estudi Regomir tucked away beyond a courtyard of a shabby Gothic palace, betrayed only by its magnificent wooden doors.
The space was opened back in 1974, founded and funded by Barcelona gallerist Artur Ramon. Estudi Regomir offers a surprisingly vast range of works that neatly chart Subirachs' evolution as an artist, his concerns and approach. The curated selection of works shows the artist's early interest in angular shapes engulfed in heavy shadows, which gives way during the course of his career to uncanny inverted sculpture, the work that made him a household name.
Subirachs saw power in the mould, in negative space and suggestion. His approach to sculpting the human figure was sculpting anything but the human figure. He gouged out the positive shape of a body from a block of stone, disposing what most artists would call the finished sculpture, and presenting instead the hollowed-out mould as his piece. The impression of a body and the empty air that fills the space inside the sculpture devastates any sense of perspective. Are you inside the body, looking out through the sculpture's inverted eyes?
Josep Maria Subirachs may not be Gaudi's natural successor, but his work is full of integrity and only a little trickery.
free entry