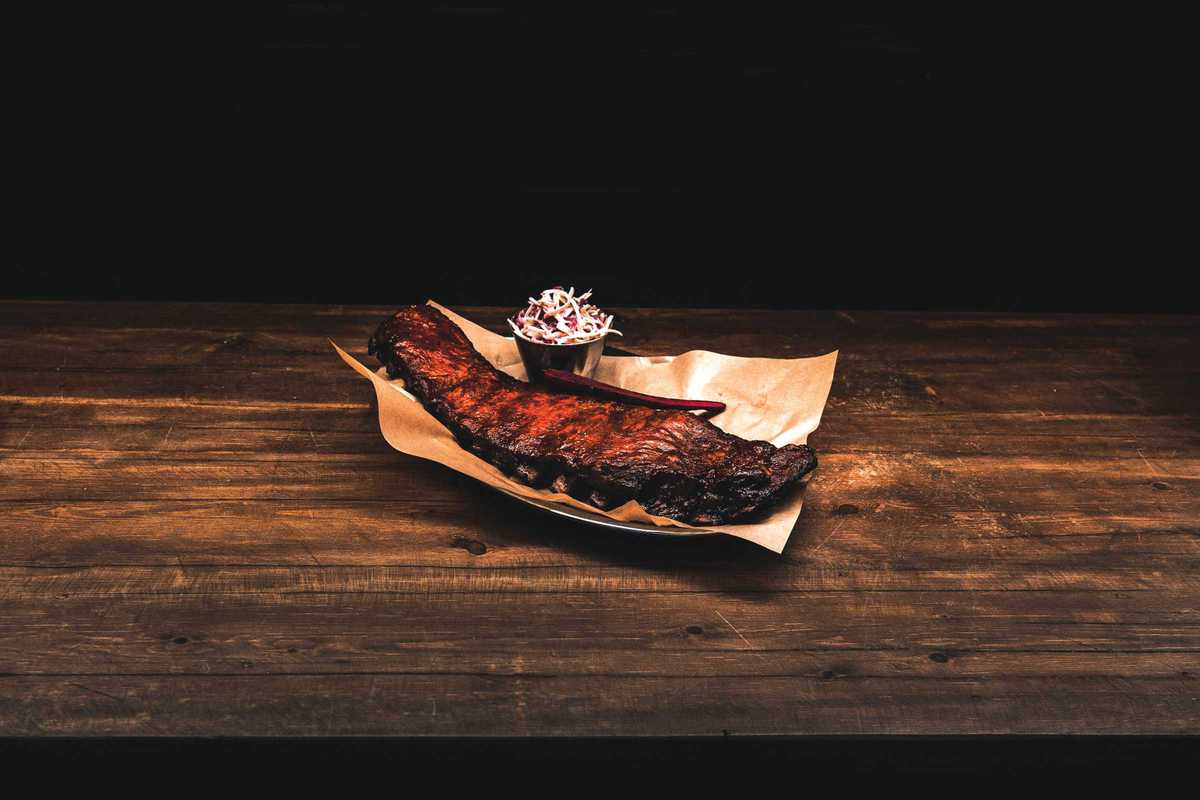 Published on May 1, 2019
Fat Barbies is a sleek BBQ restaurant spread over two floors. The wall by the entrance is stacked with logs, drawing attention to one of the signature elements of the food: smoke.
The ground floor is a light-filled space with high seating and a communal table. Upstairs it's a different story, dark with mostly communal seating. On one end there's a wall of colorful, house pickles. On the opposite end is the kitchen, equipped with a large smoker where most of the food starts out and a grill where it's finished off.
Smoke and fire are the distinguishing elements of Fat Barbies. The three guys behind the restaurant take inspiration from American BBQ, but equally, they are inspired by a Mexican mole or Argentinian provoleta. Since there's not a lot of BBQ sauce to hide behind, it's good that the meat is mostly sourced from the organic, family-owned Cal Tomàs.
Order s'mores for dessert; it comes with a large slab of charred, homemade marshmallow as the focal point.
13:00 – 16:30, 19:00 – 23:30
13:00 – 16:30, 19:00 – 23:30
13:00 – 16:30, 19:00 – 23:30
13:00 – 16:30, 19:00 – 23:30
13:00 – 16:30, 19:00 – 23:30
13:00 – 16:30, 19:00 – 23:30
13:00 – 16:30, 19:00 – 23:30