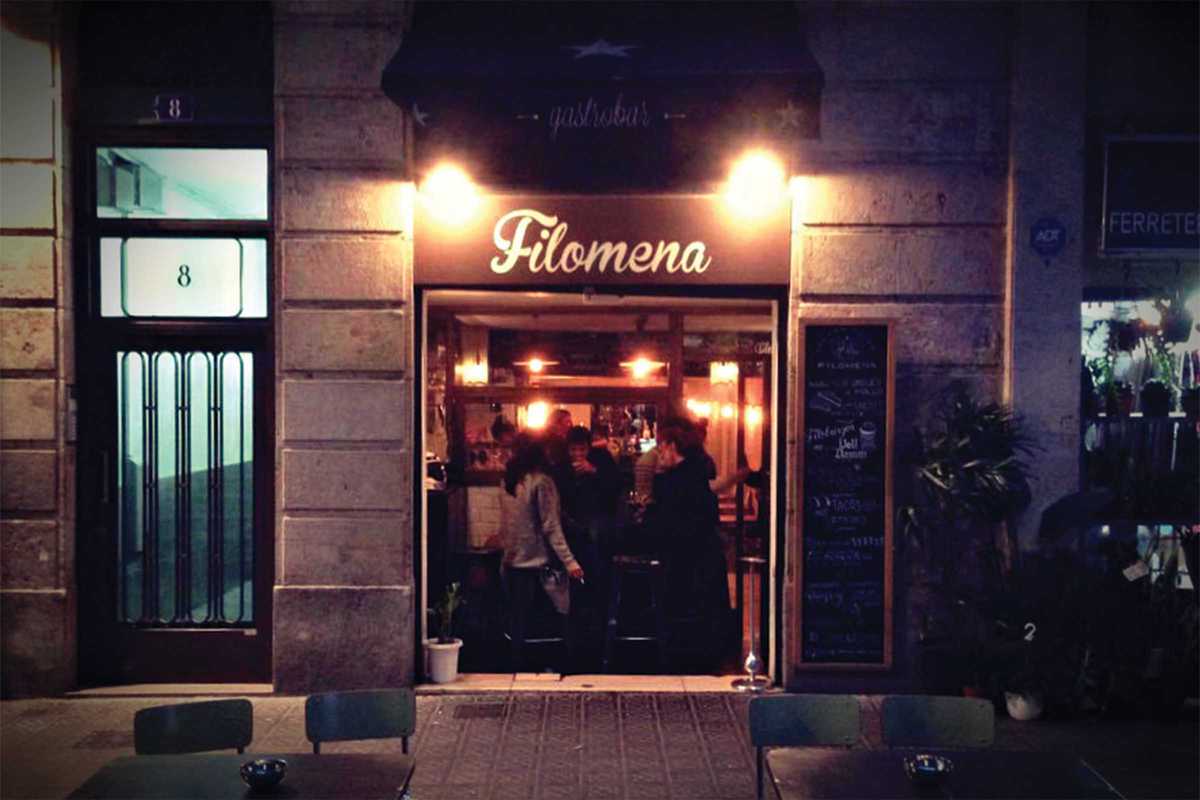 Published on February 1, 2017
It's Sunday and you're not feeling tip-top, but you don't want to waste the day so you meet your friends for a stroll. Soon enough hunger strikes, but is it time for lunch or dinner? This, mi amigo, is the perfect moment to saunter over to Filomena for hearty home cooking, rejuvenating cocktails and chilled neighborhood vibes, à la Sant Antoni.
This small and cozy space features upcycled light fittings and vintage furniture to create an air of industrial-chic sophistication. Start your feast with beautifully dressed salads of goat cheese, honey, mustard and mango, and tempura shrimp with curry sauce. Follow with zesty ceviche, chicken tacos or the gratifying Filoburguer lavished with cheese, bacon and lashings of homemade barbecue sauce.
Vegetarians will also find Sunday solace in dishes like veggie moussaka with eggplant and potatoes baked in a Bolognese salsa. Sip rousing micheladas and finish with homemade tiramisu – you'll be right as rain in no time.