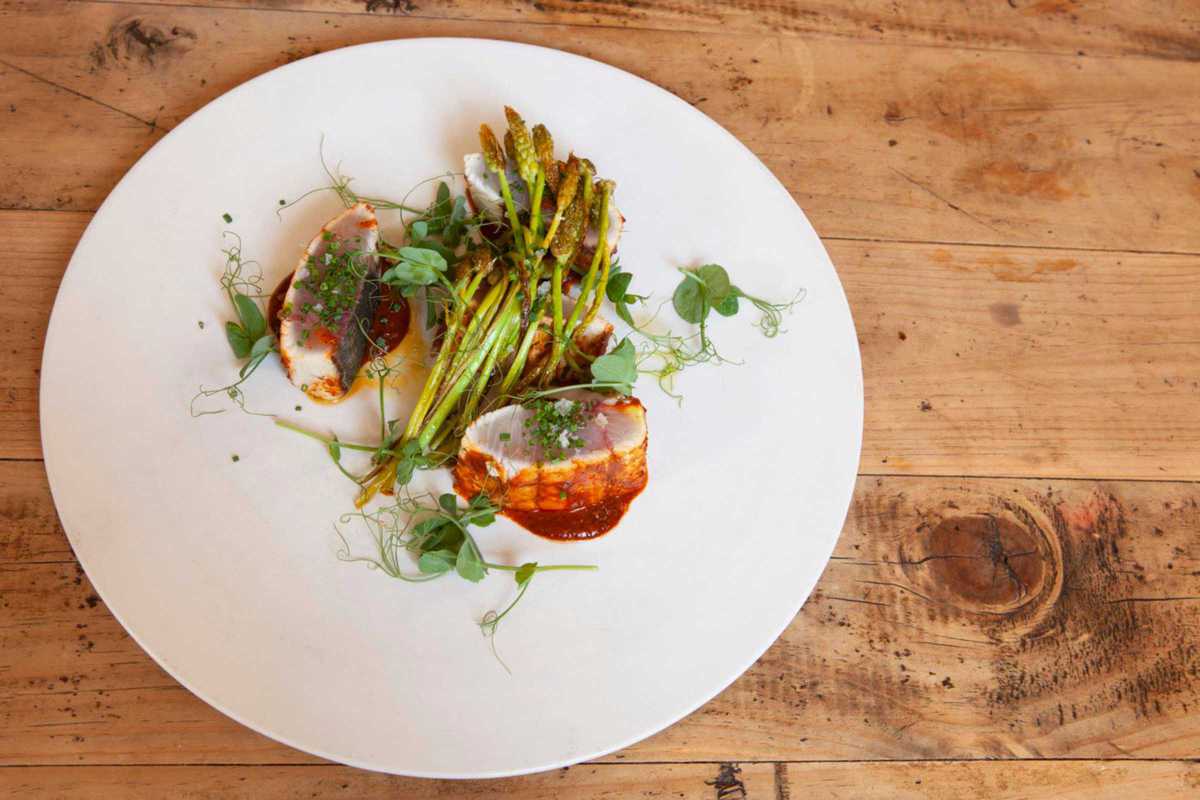 Published on November 1, 2018
Fismuler first opened in Madrid by two elBulli alumni, Nino Redruello and Patxi Zumárraga. After much success they decided to open their second location in Barcelona in Hotel Rec close to Arc de Triomf.

It is a huge space, Scandinavian in look and hue – expect to see lots of muted shades of grey with tinted windows, giving a similar quality to the light. The food is influenced by contemporary culinary trends: you will find house-cured meats and homemade preserves and pickles. Dishes are delicately arranged on the plate with an impressive attention to detail. The grapes that decorate the cured sea bream are all cut an identical 1mm thickness.

Prices are on the dear side, more Madrid than Barcelona, but most dishes are available as a half portion.
13:30 – 16:00, 20:00 – 23:00
13:30 – 16:00, 20:00 – 23:00
13:30 – 16:00, 20:00 – 23:00
13:30 – 16:00, 20:00 – 23:30
13:30 – 16:00, 20:00 – 23:30
13:30 – 16:00, 20:00 – 23:30
13:30 – 16:00, 20:00 – 23:00
Fismuler
C/ Rec Comtal, 17
Barcelona