Fonda España
By Ben Holbrook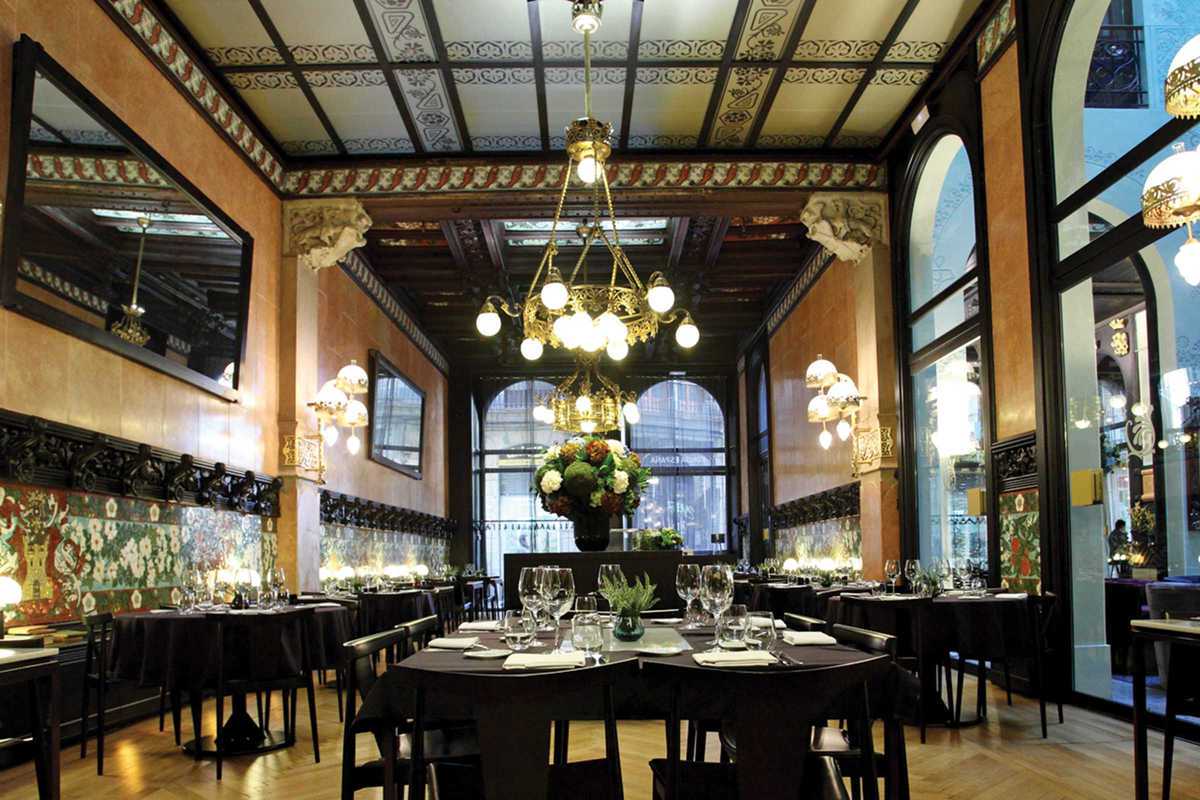 Published on June 1, 2017
Housed in the four-star Hotel España, which was given a Modernist makeover by Lluís Domènech i Montaner in the early 20th century, this glamorous dining room is one of the most beautiful in Barcelona.
The Catalan theme continues in the kitchen, which is directed by Martín Berasategui, holder of three Michelin stars for Lasarte, and managed by Germán Espinosa. There are no stars here, however, which makes for a more accessible dining experience. The set lunch menu (€27, available Monday to Friday) provides outstanding value for money, while the à la carte menu includes classics like cuttlefish with Maresme peas, and potato trinxat. But if you're really trying to impress, go for the 17-course "Trip through Modernism" tasting menu (€75).
Highlights include vermouth with citrus & salmon roe, a powerful risotto with apple & eel, and pigeon with foie & hazelnut praline. If you've come this far, you may as well pay the extra €35 for the wine pairing menu. Catalan gastro tour – done!
13:00 – 16:00, 20:00 – 23:00
13:00 – 16:00, 20:00 – 23:00
13:00 – 16:00, 20:00 – 23:00
13:00 – 16:00, 20:00 – 23:00
13:00 – 16:00, 20:00 – 23:00
13:00 – 16:00, 20:00 – 23:00
Fonda España
C/ Sant Pau, 9–11
Barcelona