Foodie Experience
By Melissa Leighty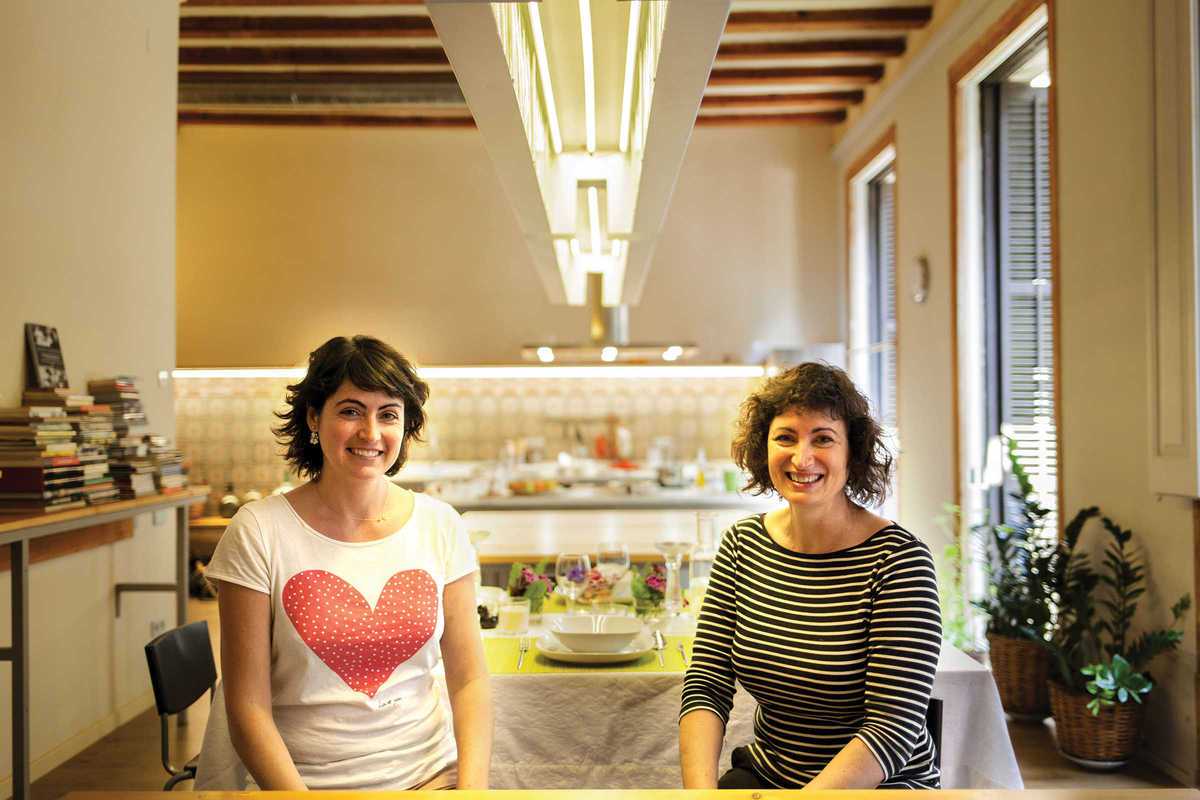 Published on September 1, 2016
Foodie Experience is Barcelona's newest cooking school, founded this year by sisters Ángeles and Carmen together with Ángeles' partner Rodrigo, the architect who brought their gorgeous kitchen to life. The sisters are passionate about teaching the recipes of their native Spanish and Catalan cuisine. Àngels trained as a chef at a culinary school in Girona and worked at the renowned El Celler de Can Roca. After years running a supper club in London, she returned to Barcelona to bring her expertise back to the place she knows and loves.
Their most popular class begins with a tour of the Boquería market, which Àngeles knows like the back of her hand, introducing guests to traditional local products, the city's culture (including gems beyond just food) and the history of the world-famous market. Their recipes include sangria, Spanish tortilla and paella, but the focus is on creating healthy dishes with locally sourced and sustainable products. It is a genuine, authentically local experience.
Foodie Experience
Passatge Madoz 6, pral.
Barcelona