Frankie Gallo Cha Cha Cha
By Ben Holbrook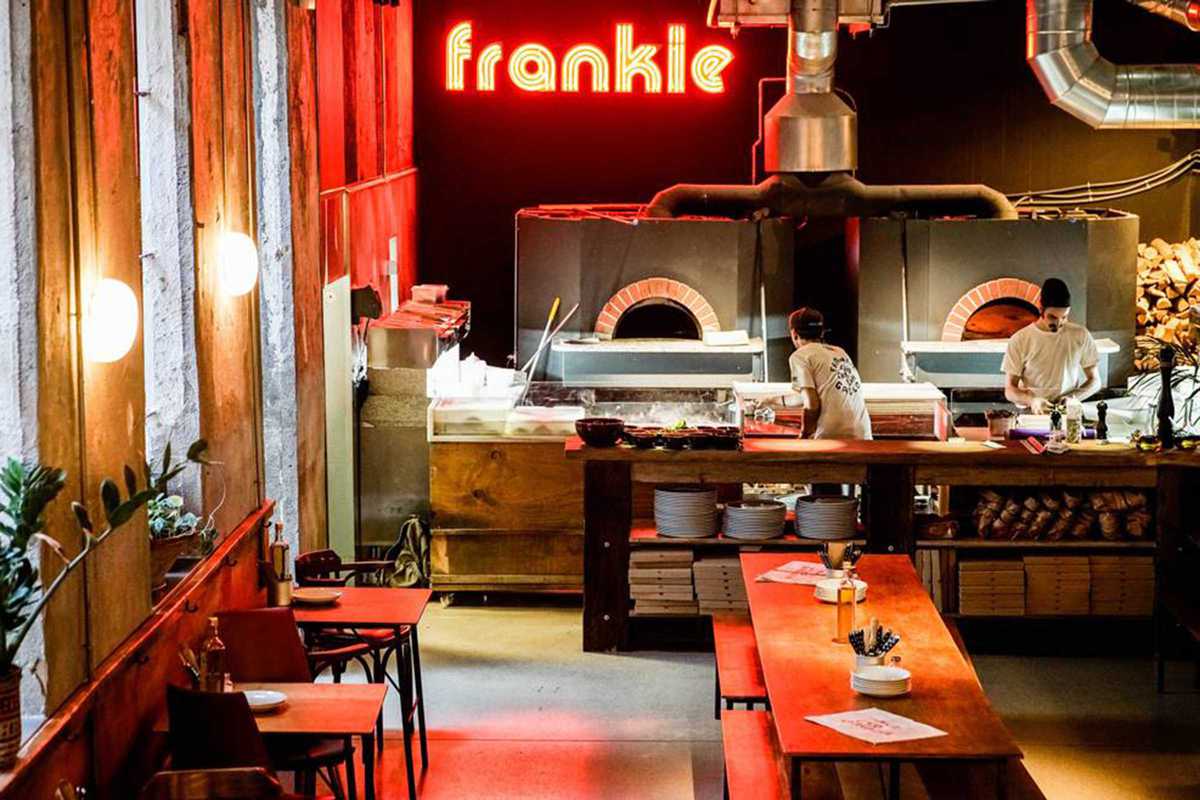 Published on December 1, 2018
More of a laboratory than a parlor, Frankie Gallo Cha Cha Cha is a pizzeria even the Neapolitans would be proud to call their own. Those in the know won't be surprised to hear that it is the creation of José María Parrado (from Martínez) and Venetian twin brothers Max and Stefano Colombo (from Xemei and Bar Brutal).
Staged in an old industrial unit, the spacious dining space is open-plan and glows with shades of neon-red and Christmas-green – "an authentic and transgressive concept." Here, manning the helm of two Goliath pizza ovens, Roman pizzaiolo Lorenzo "Lollo" Vuoturni perfects his slow-fermented bases. Each is topped with ultra-high quality ingredients – both classic and adventurous, Romana and Napoletana.
Complete the picture with one of the excellent natural wines or craft beers. Job done.
Frankie Gallo Cha Cha Cha
C/ Marqués de Barberà, 15
Barcelona