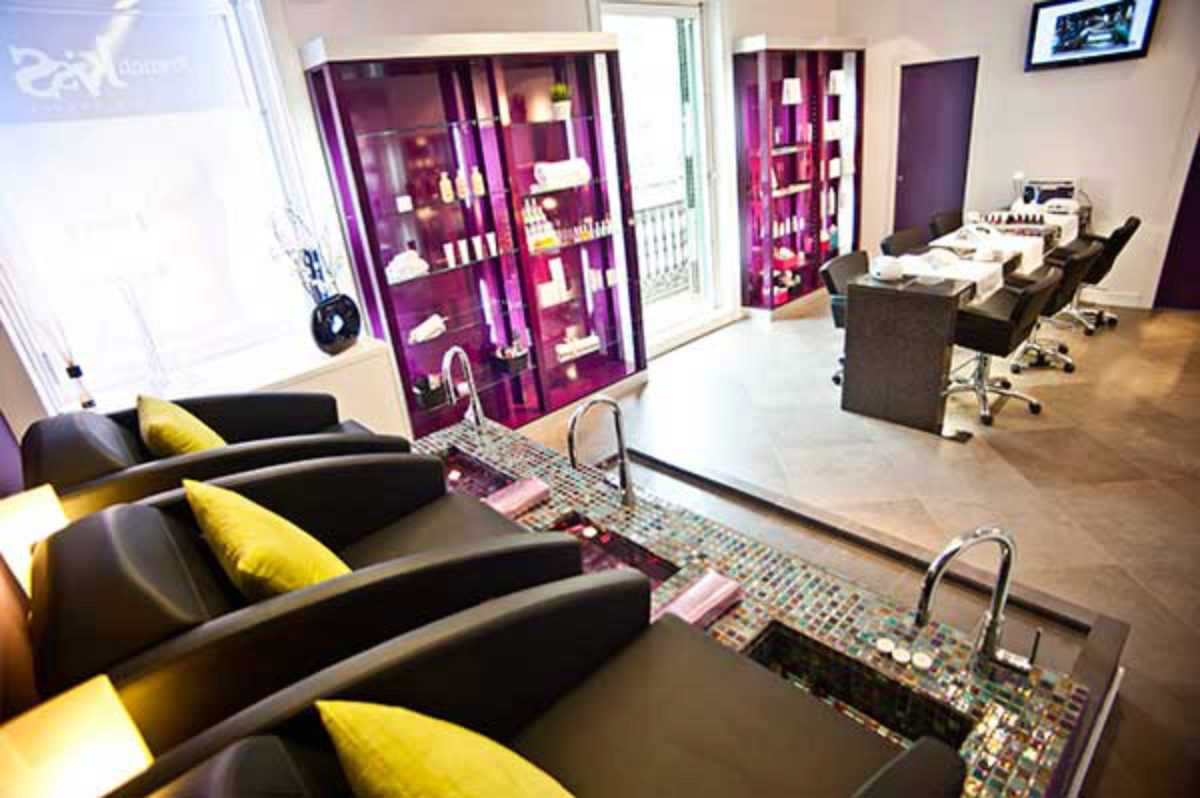 This salon caters to locals and tourists alike out of a violet-infused space upstairs off shopping Mecca Portal de l'Àngel.
The French-Catalan owners offer a complete range of high-tech salon services in designer settings and at low prices. What working girl wouldn't be seduced by a facial for €24.90, manicure from €14.30 or 30-minute massage for €29.90? Popular services include manicure and pedicure (acrylic and gel), hair removal and massage.
They also offer make-up, facials, tanning, chromotherapy, anti-aging and weight-loss treatments. There's a spa upstairs too with a Jacuzzi, sauna, steam room, hydromassage and body treatments; entry starts at €16.90, €29.90 for two. There's also a bar, good for groups.
French Kiss
Av. Portal de l'Angel, 23
Barcelona