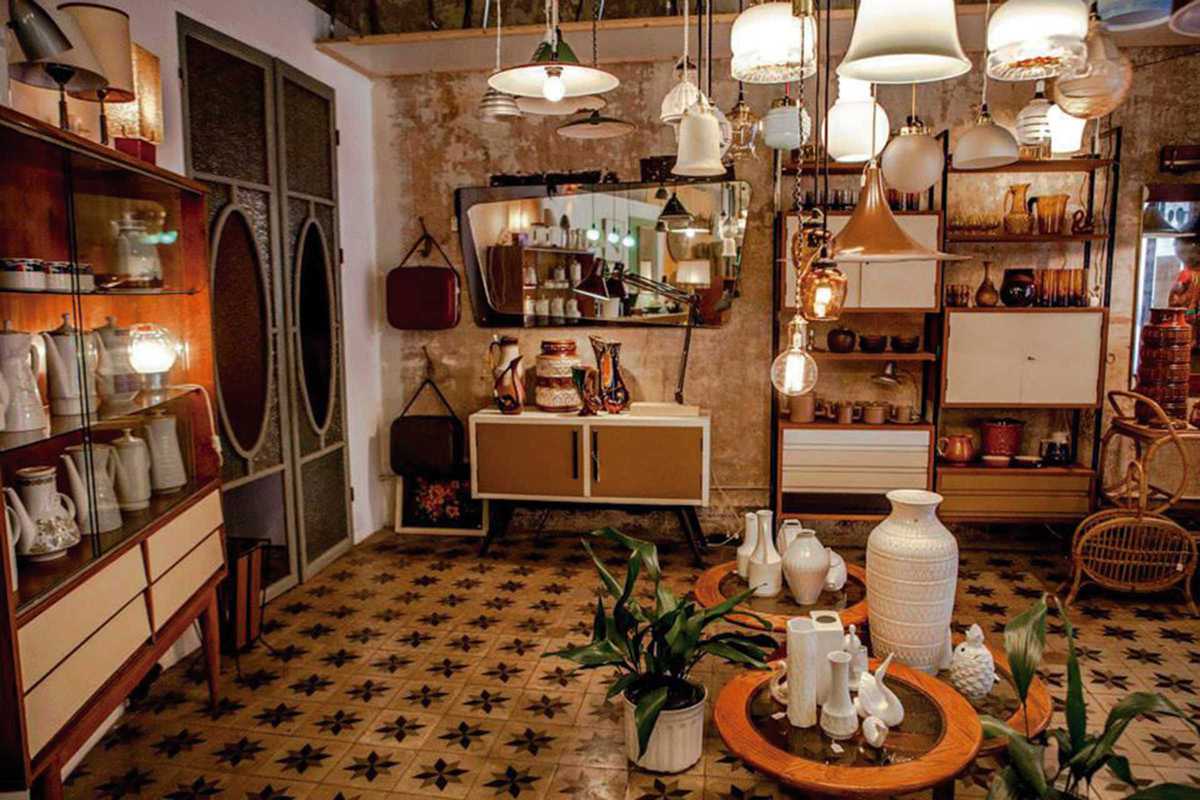 Published on December 1, 2019
In the market for a little vintage flavor to liven up your living space? Head to Fusta'm, a cozy furniture and homeware shop in the Raval. It's your best bet for carefully curated (not to mention cleaned and restored) original vintage objects and replicas.

Offering everything from light fixtures and ceramics to shelves and chairs, the shop focuses on mid-century modern, '50s, '60s and '70s styles. Fan favorites include orenetes, varying sizes of black ceramic birds made in Valencia that were typical terrace art in a '60s-era Barcelona, as well as Basque-made, red-enameled iron cups. If you can't find quite the right thing for your space, the Fusta'm studio does custom vintage-style carpentry projects, which isn't all that surprising if you consider the fact that "fusta'm" means "wood-me" in Catalan.

Finally, if you need some vintage flair for something less permanent, like an event or exhibition, Fusta'm will work with you on setting up an appropriate rental.
10:00 – 14:00, 16:00 – 20:30
10:00 – 14:00, 16:00 – 20:30
10:00 – 14:00, 16:00 – 20:30
10:00 – 14:00, 16:00 – 20:30
10:00 – 14:00, 16:00 – 20:30
11:00 – 14:00, 16:00 – 20:30
Fusta'm
C/ Joaquín Costa, 62
Barcelona