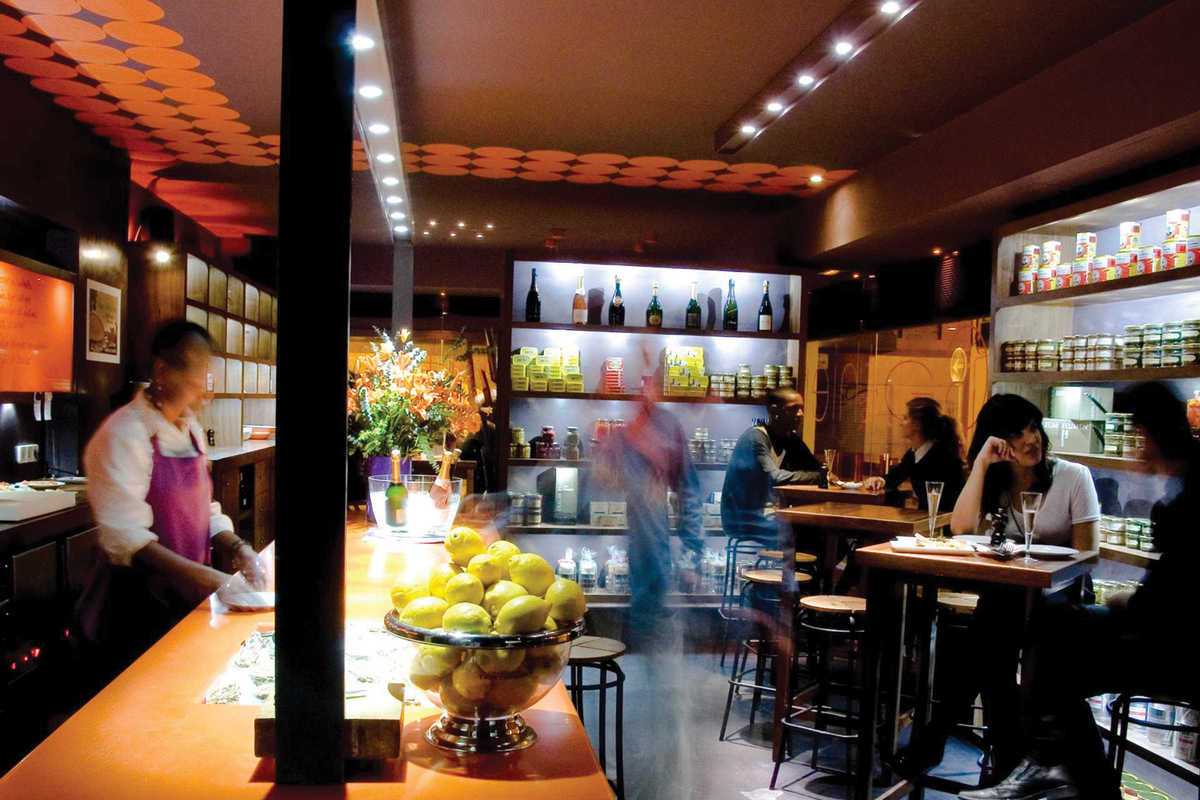 Published on August 1, 2017
The fabled Zona Alta. You've probably heard more about Sarrià than you've actually experienced. Perhaps because it's a bit of a trek out of the city, or maybe because you know it as a place for the rich, pijo and extravagantly dressed. But next time you've got something worth celebrating, what better place to do it than at Barcelona's premier oyster bar.
Gouthier offers a host of top-notch tapas dishes, but I don't expect you to drag yourself uphill for a meal you could enjoy for half the price in the backstreets of Barceloneta. No, I suggest sticking exclusively to the oysters, of which there are ten different varieties from France, Ireland, the Delta del Ebro and beyond, with prices ranging from two to seven euros per beautifully-shucked half shell.
The Gouthier oysters are cultivated especially for the restaurant in Normandy, so be sure to slurp a few of those down. And just for tonight, order champagne instead of cava and indulge your inner Francophile.
Gouthier
Calle Mañé i Flaquer, 8
Barcelona