Hash Marihuana Cáñamo & Hemp Museum
By Steffie Kinglake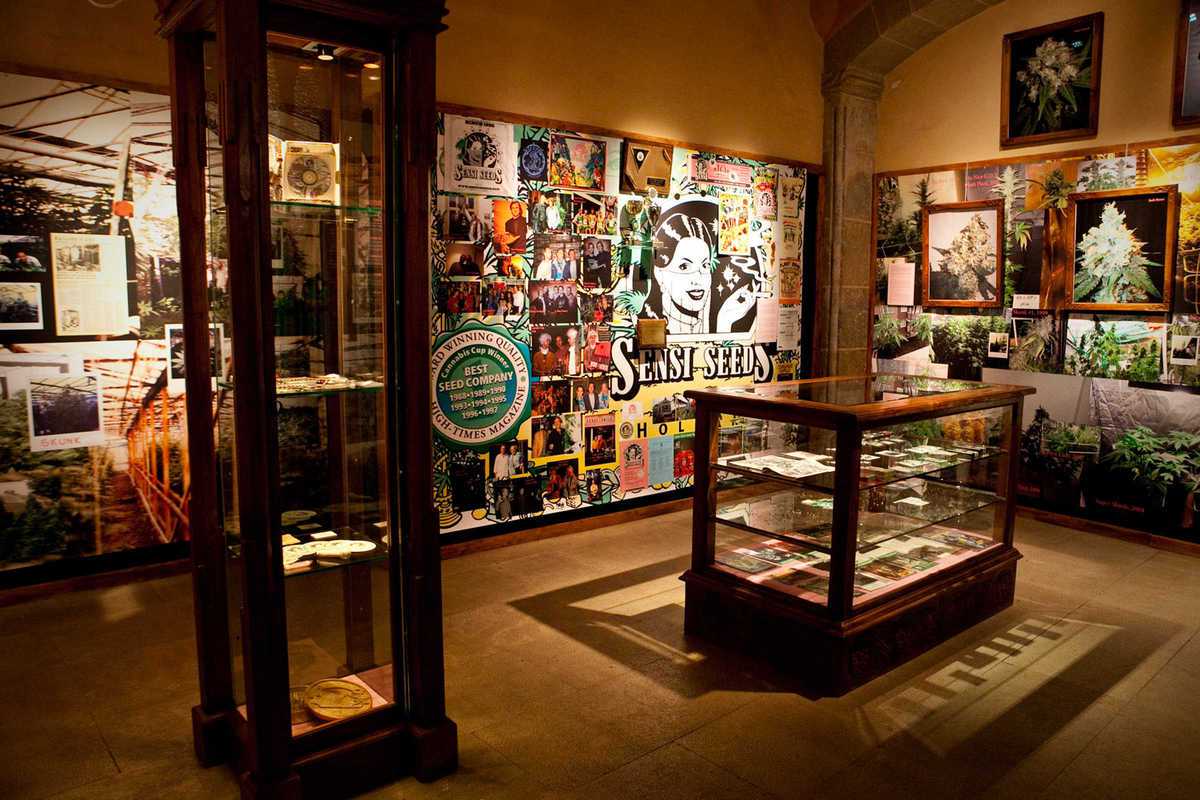 Published on April 1, 2013
No, this is not just about getting high. The Hash Marihuana Cáñamo & Hemp Museum, presents the wonderful world of cannabis at its best. Set in the stunning, renovated 15th century Palau Mornau on Carrer Ample, the museum (sister to Amsterdam's the Hash Marihuana & Hemp Museum) is a trip through the past, present and future of this magical plant and the founder Ben Dronkers' personal cannabis culture treasures.
It combines the history, science, industry, art and culture of cannabis and there is something here for everyone. Everything from the stained glass windows to the grand entrance stairwell to the display cases themselves have been touched by magnificent detail and done with such elegance that it is worth a visit to just see them. As I made my way up to the exhibit rooms I became aware of how perfect this venue is to serve as Barcelona's cannabis temple.
Art lovers can dive into the 17th century paintings or the psychedelic and political posters on display depending on their fancy. Scientists can explore the medicine room that holds one of the world's largest collections of medicinal cannabis bottles, some still filled and dating back to the 19th century. Engineers can awe over the products developed and produced by Hempflax, Dronkers' carbon-neutral company that has clients such as BMW and Jaguar. Car door panels, clothing, shoes, oils, animal bedding and paper are just some of the products on display. Each room transcends a different characteristic of or context for the cannabis plant. I revisited each one at least twice.
I still daydream about endless strolls through the Palau with the smell of good weed entering in from the balconies. So make it a plan on a sunny afternoon to visit The Hemp Museum Gallery. The streams of sunlight are particularly beautiful around 1pm and it is a perfect before-the-beach stop.
€7.50 entry
Hash Marihuana Cáñamo & Hemp Museum