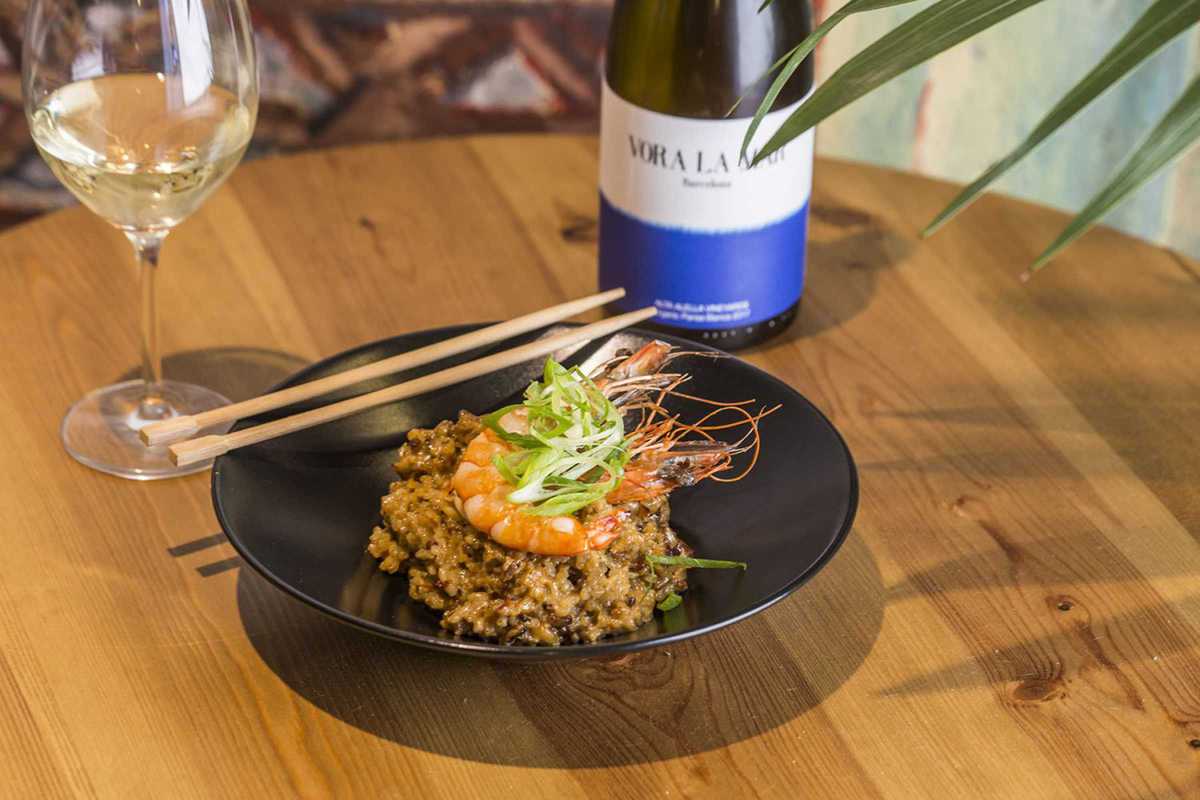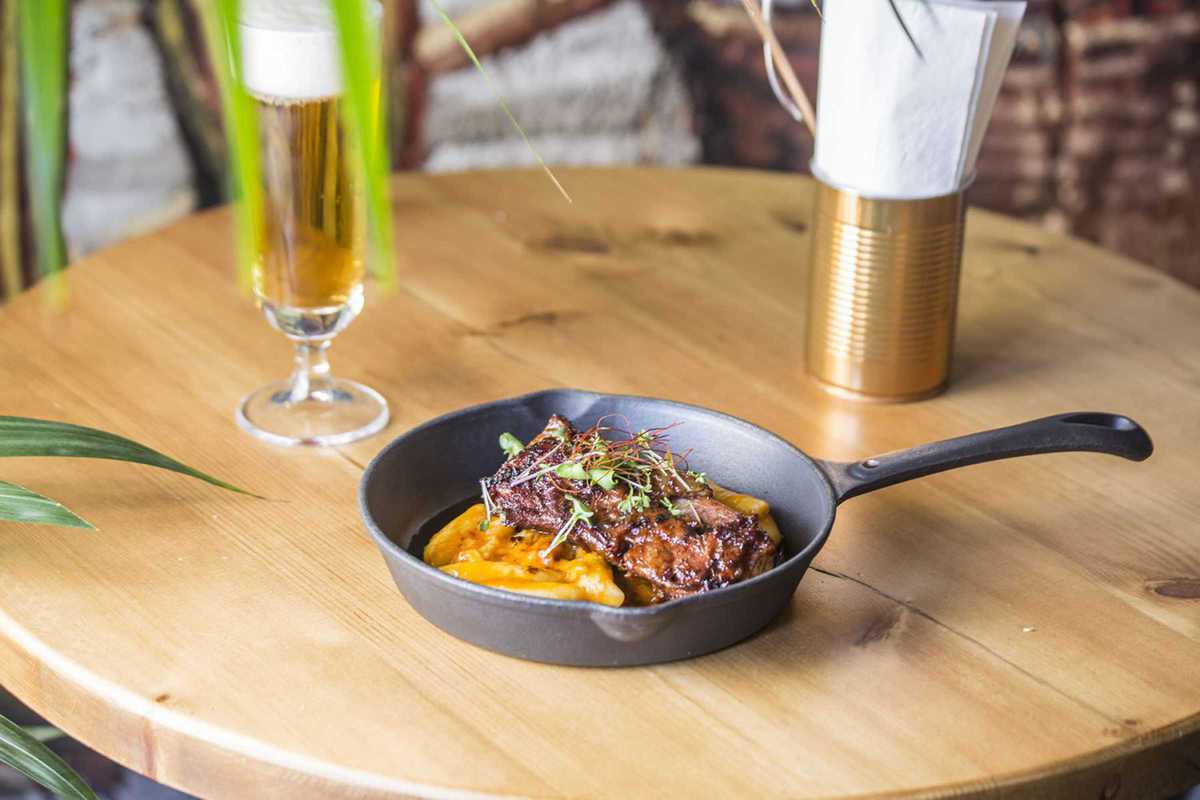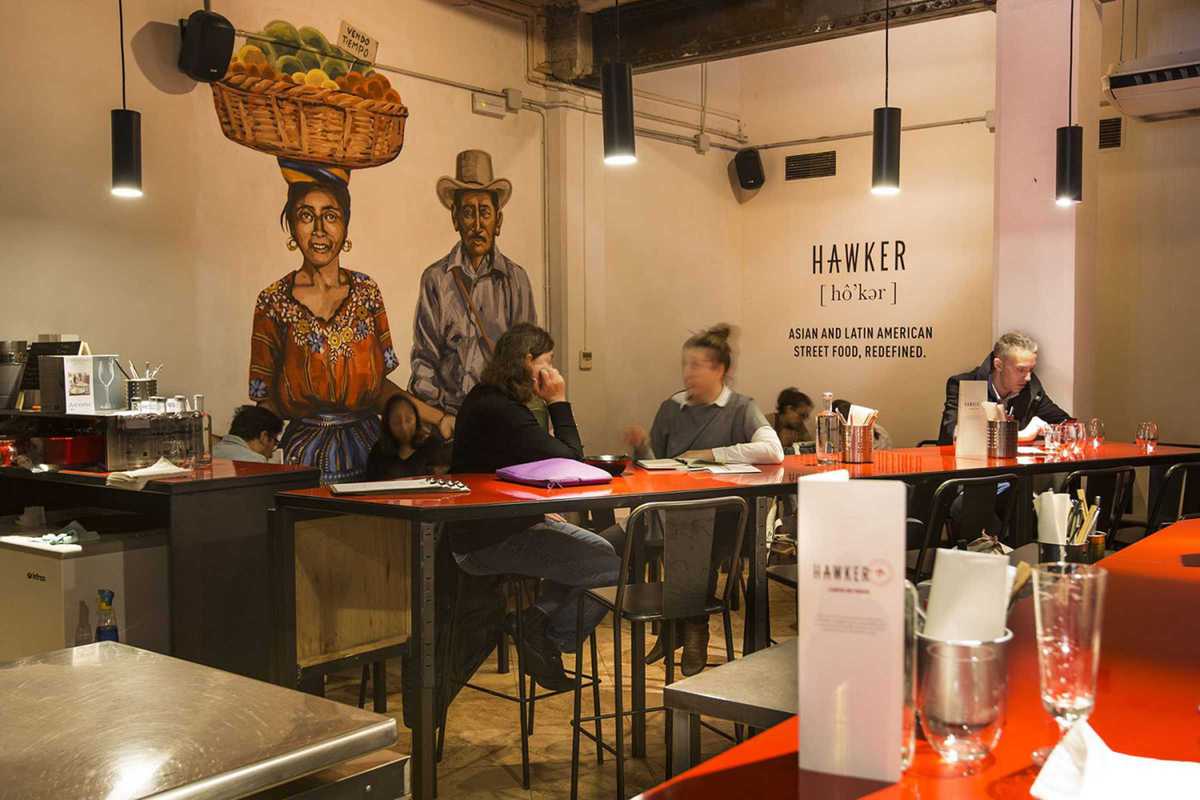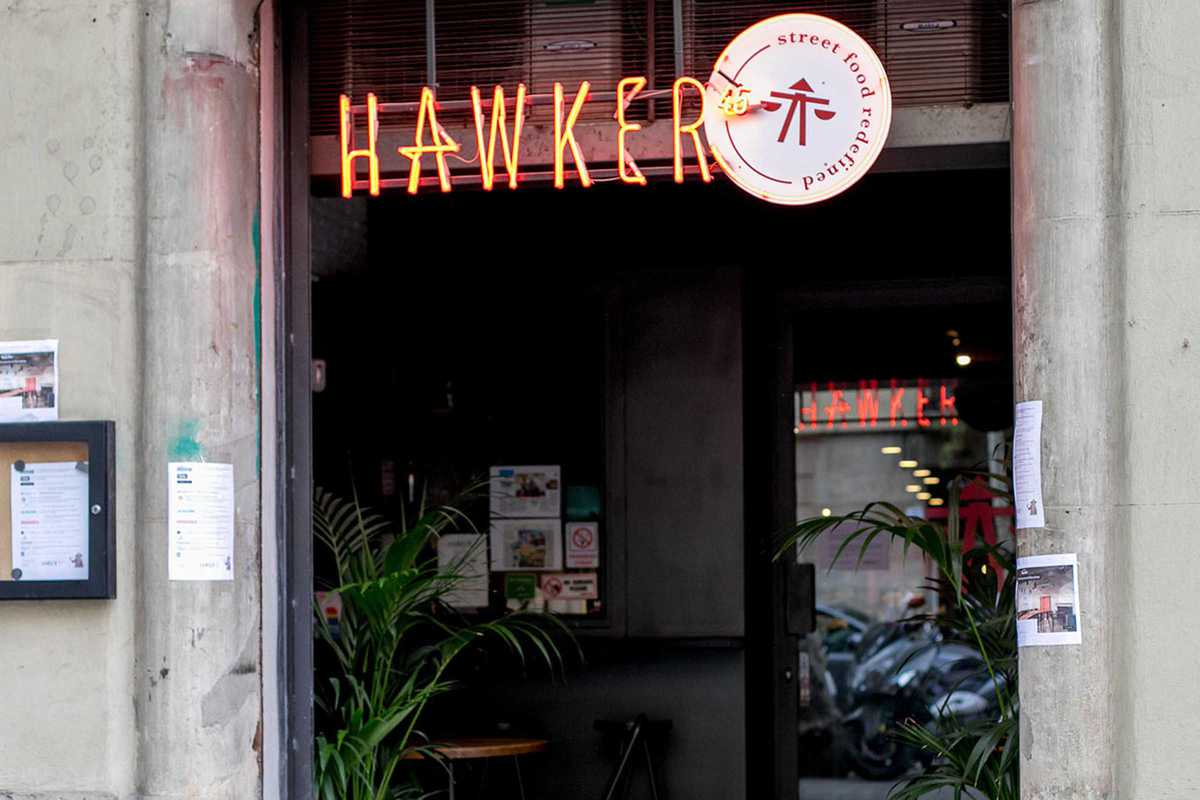 Published on July 1, 2019
Hawker 45 in Eixample is an Asian street food restaurant founded in 2017. Laila Bazahm, the head chef and cofounder, has roots in Brazil and the Philippines. She made the unlikely transition from the corporate world to the kitchen some years back.
For her diverse menu, Laila draws inspiration from Laos, India, Japan – it's probably easier to name the places she is not inspired by. The result is dishes like the Laksa made with rice instead of noodles, which will have you chasing every last grain of rice. Texture is key at Hawker 45, most dishes have a cheeky interplay between crispy and soft.
This is the kind of restaurant where you have to leave room for dessert. Laila's interpretation of fried bananas with homemade chocolate ice cream and a sprinkling of white fluff is worth the trip alone – as are all dishes that will have come before it. Laila and her kitchen team have a notable knack for serving food with exciting flavor profiles that you aren't likely to encounter anywhere else.
13:00 – 16:00, 20:00 – 23:00
13:00 – 16:00, 20:00 – 23:00
13:00 – 16:00, 20:00 – 23:00
13:00 – 16:00, 20:00 – 23:00
13:00 – 16:00, 20:00 – 23:00
13:00 – 16:00, 20:00 – 23:00
13:00 – 16:00, 20:00 – 23:00