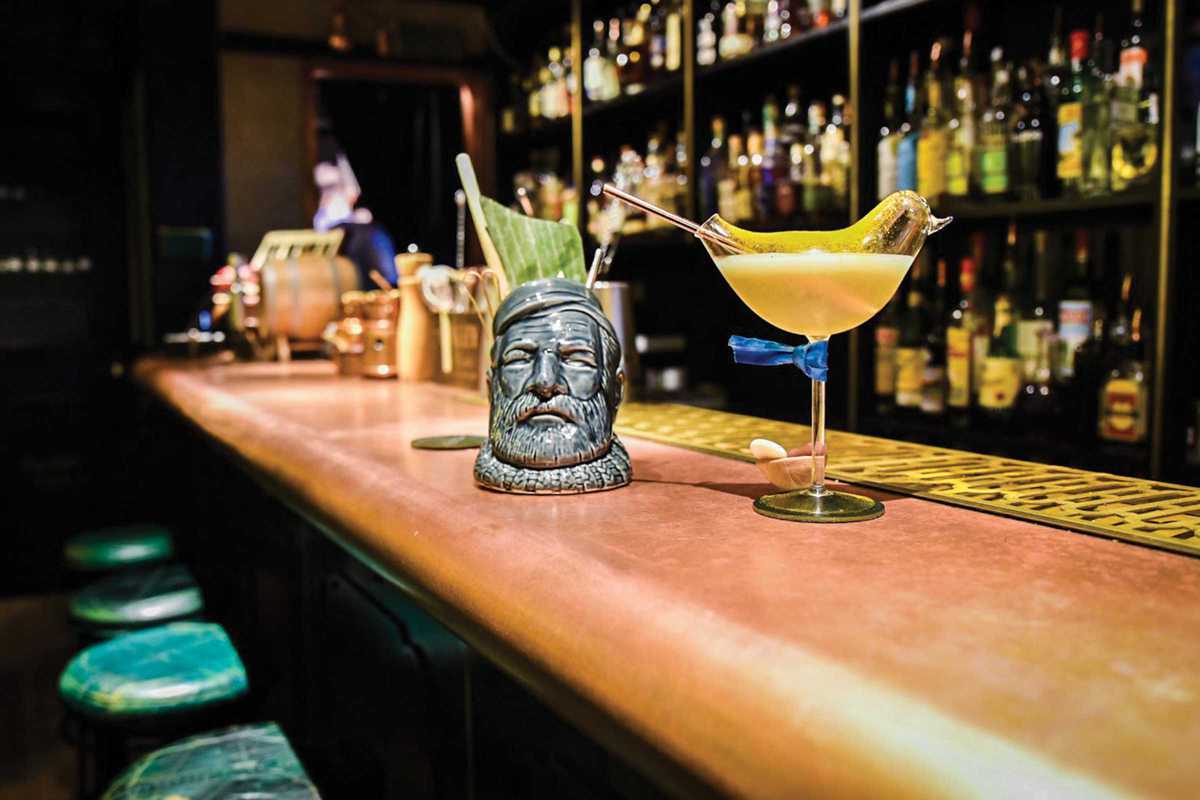 Published on January 1, 2018
Ernest Hemingway once said to "never sit a table when you can stand at the bar," which makes me think he'd be rather impressed with this cozy little cocktail joint. It's a shrine not only to the writer's work, but also to the way he lived.
"I wanted to create a place where Hemingway himself would be happy to drink – where he could sit and relax at the bar and talk to the bartender," explains Luca, the owner. It's a gorgeous space. Green leather stools line a solid copper bar, complemented by dark wood paneling etched with the names of the master's iconic novels.
Naturally, you can sip all of Hemingway's favorite tipples, from the simple scotch & soda to gimlets and martinis. Start with a punchy Papa Double Daiquiri, just like Papa liked his, before moving on to the ultra-creative house concoctions. This is the place "to have and have another."
Hemingway
C/ Muntaner, 114
Barcelona