Holly's Ice Cream
By Ben Holbrook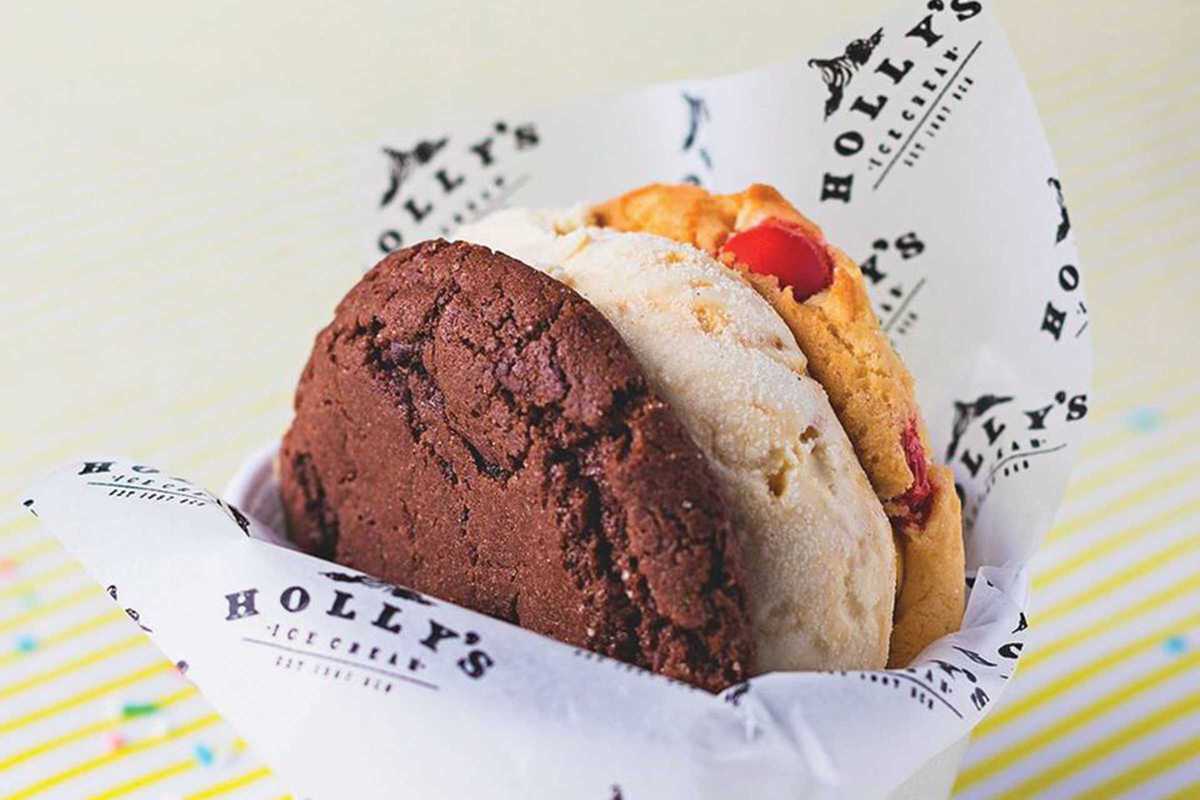 Published on October 1, 2018
The only thing better than a double dollop of ice cream is a double dollop of ice cream wedged between two warm and doughy, American-style cookies. The team at Holly's take the concept of "naughty but nice" to a whole new level, lovingly crafting their own soft-serve helado and cookies on the premises every day.
The result: the gnarliest ice cream sandwiches this side of the Atlantic. Add a few shakes of rainbow sprinkles and a good dunking of Lucky Charms and you've got yourself a sugary treat ready to #breakinstagram with color before you can say "I'm not eating again for a week!" There are also churros and ludicrously decadent bubble waffles drizzled in all sorts of sugary gooeyness.
But don't give up on the diet just yet! You can also stick to your healthy lifestyle with raw, vegan juices and smoothies, as well as gluten-free varieties. This is the stuff of unicorn dreams.