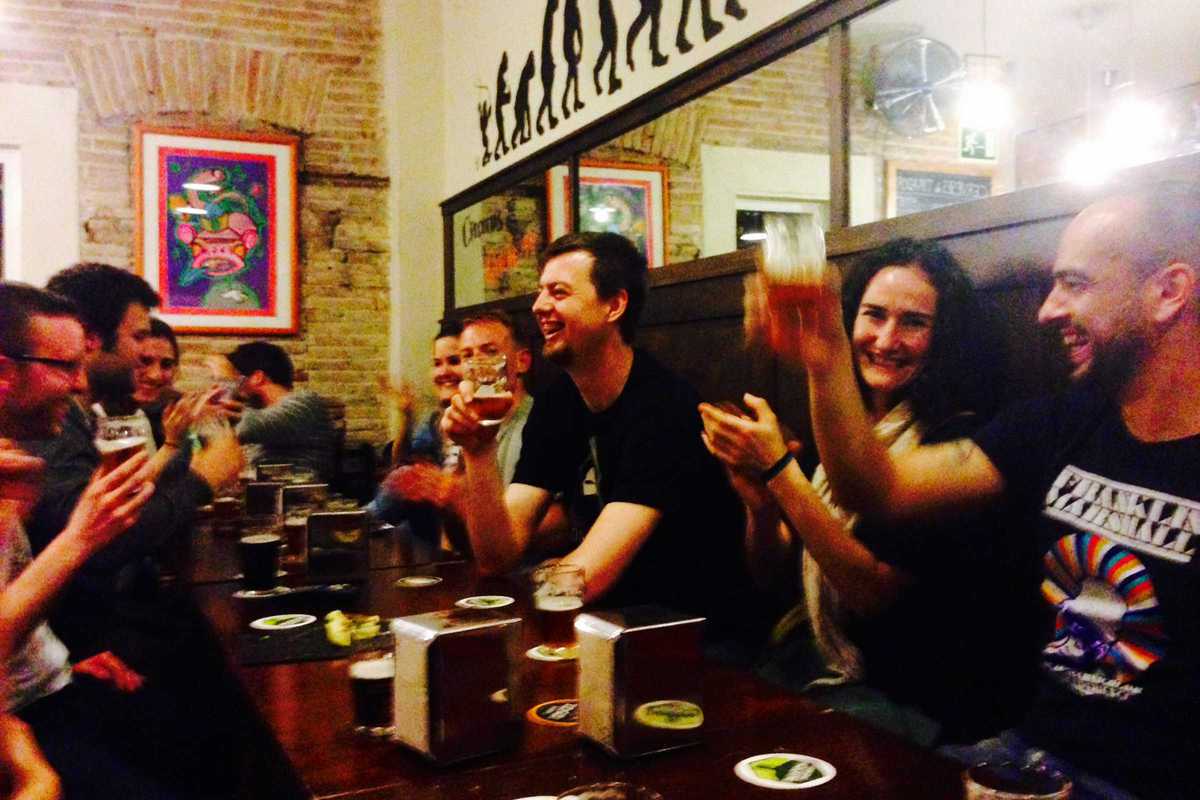 Published on December 1, 2013
Longstanding craft beer purveyor Homosibaris is merchant of some the finest hop-derived beverages in the world.
Taking its name from the inhabitants of the city in the Greek Empire known for its hedonistic lifestyle, this bar occcupies a partially-hidden Gràcia-esque square just a short distance from Plaça de Sants and is unique in its selection of beers; on tap, in the bottle or to take away. To accompany, cheeses, croquettes, olives and sandwiches.
Also, check out their new craft beer shop on C/ Riego, 16, right around the corner.