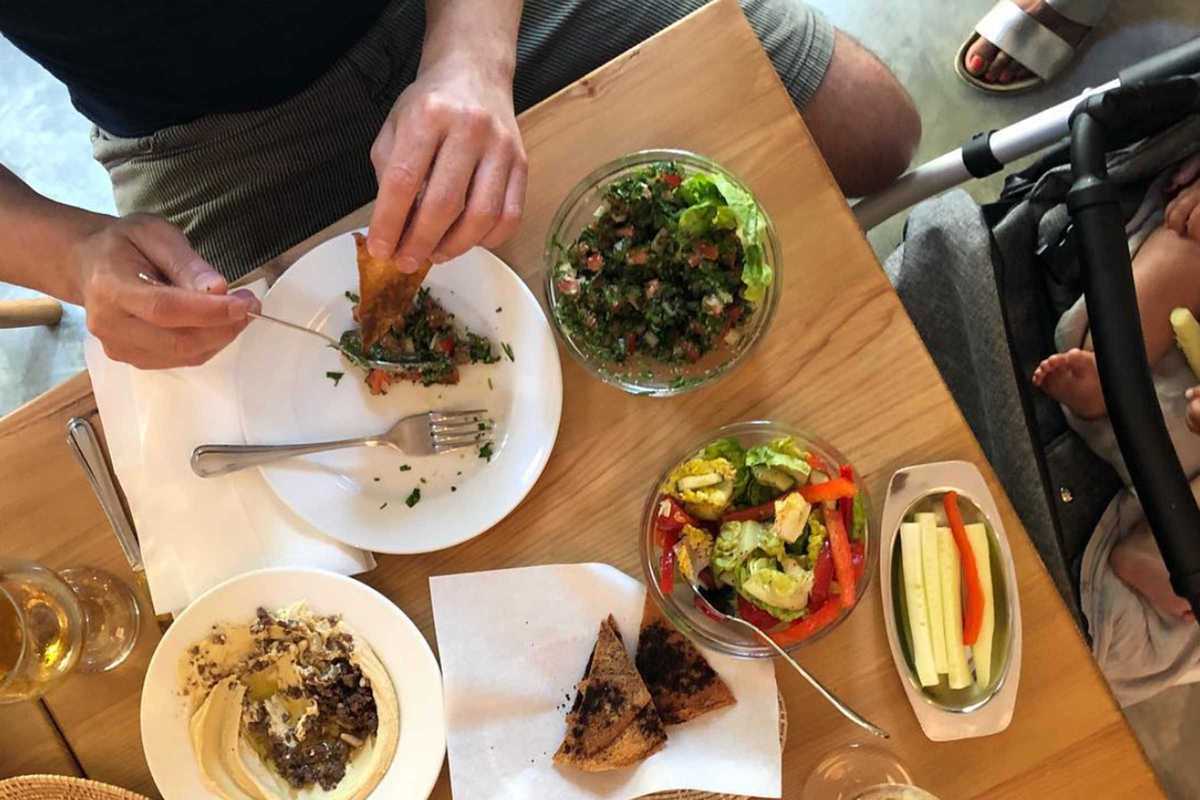 Published on October 1, 2019
With its white curtains hanging in the windows and shelves stacked behind the bar, Iakni is reminiscent of a French Bistro. As you enter, you'll find a tapering pyramid made up of glasses and spices with its point lobbed off. The unusual space is a Lebanese restaurant owned by Ralph, a Lebanese man who used to work in design in Dubai.
The menu is small, because everything is made fresh daily, including the hummus, as smooth as it is in the Middle East, with a telltale circular depression, so that when olive oil is poured in it forms a golden moat. The little things matter at Iakni. They cure their own olives in house. Their menu lists two different kinds of Sharab, a drink made from concentrated syrup poured over ice water: mulberry and rose.
The best way to enjoy the menu is to order many mezze to share. Don't miss the labneh balls, an extra sour yogurt that has been dried and rolled into spheres. Or the home-made kibbeh, the size of a baby's fist and stuffed with pine nuts.
13:00 – 16:00, 19:30 – 23:00
13:00 – 16:00, 19:30 – 23:00
13:00 – 16:00, 19:30 – 23:00
13:00 – 16:00, 19:30 – 23:00
13:00 – 16:00, 19:30 – 23:00