ImaginCafé
By Vivien Magyar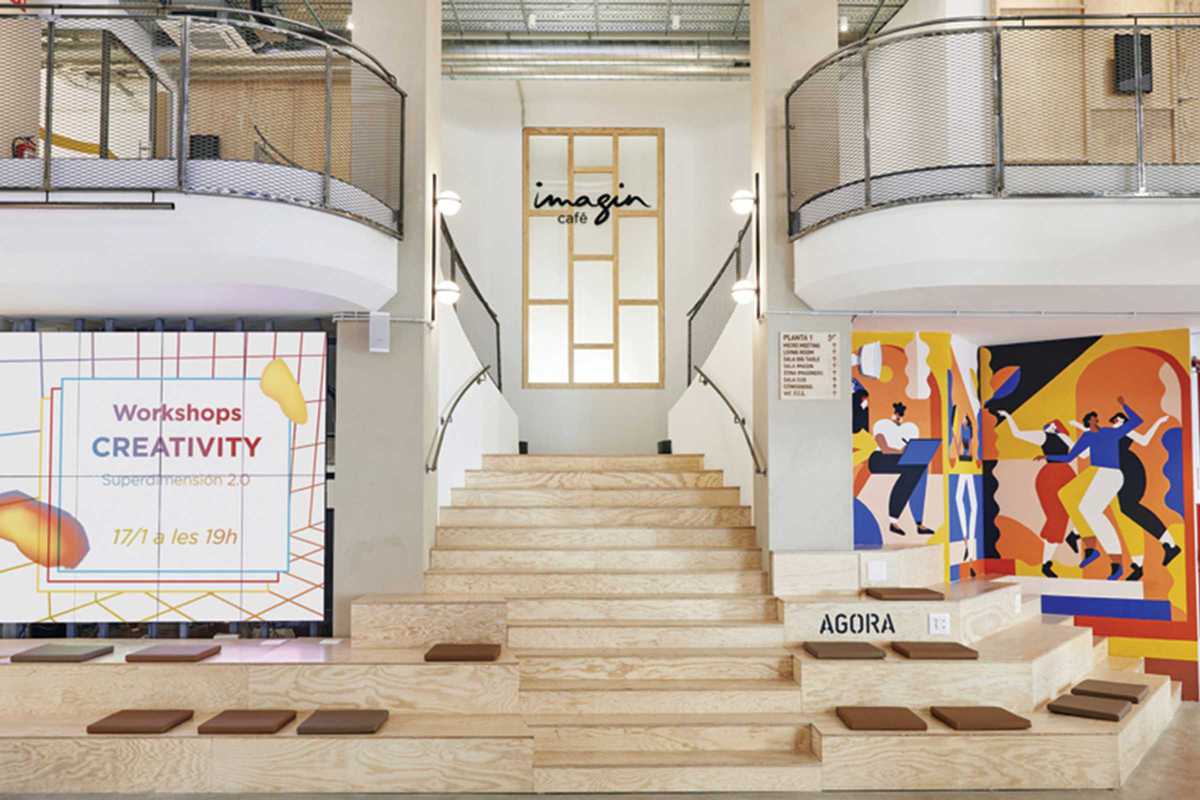 Published on June 1, 2019
Looking for a café with free wifi where you can get some work done? You've just found the perfect one, and it goes way beyond a café. ImaginCafé is a place like no other in Barcelona. It's a café (by Rodilla), coworking and creative space, event venue and exhibition space all in one building, just off Plaça Catalunya.
It's for everyone who could use a desk and a good Internet connection now and then but doesn't want to commit to a coworking space full-time. If you need some privacy, you can book meeting rooms of three different sizes for just five euros an hour. A hub for students, digital nomads and artists, at ImaginCafé the air is full of energy and creative vibes.
They're also all about digital culture and arts: across its two floors, you'll find everything from a gaming arena to a multimedia lab. The space is an iniative by ImaginBank, CaixaBank's mobile-only bank aimed at millenials.