Intrèpid de Gràcia
By Annebeth Vis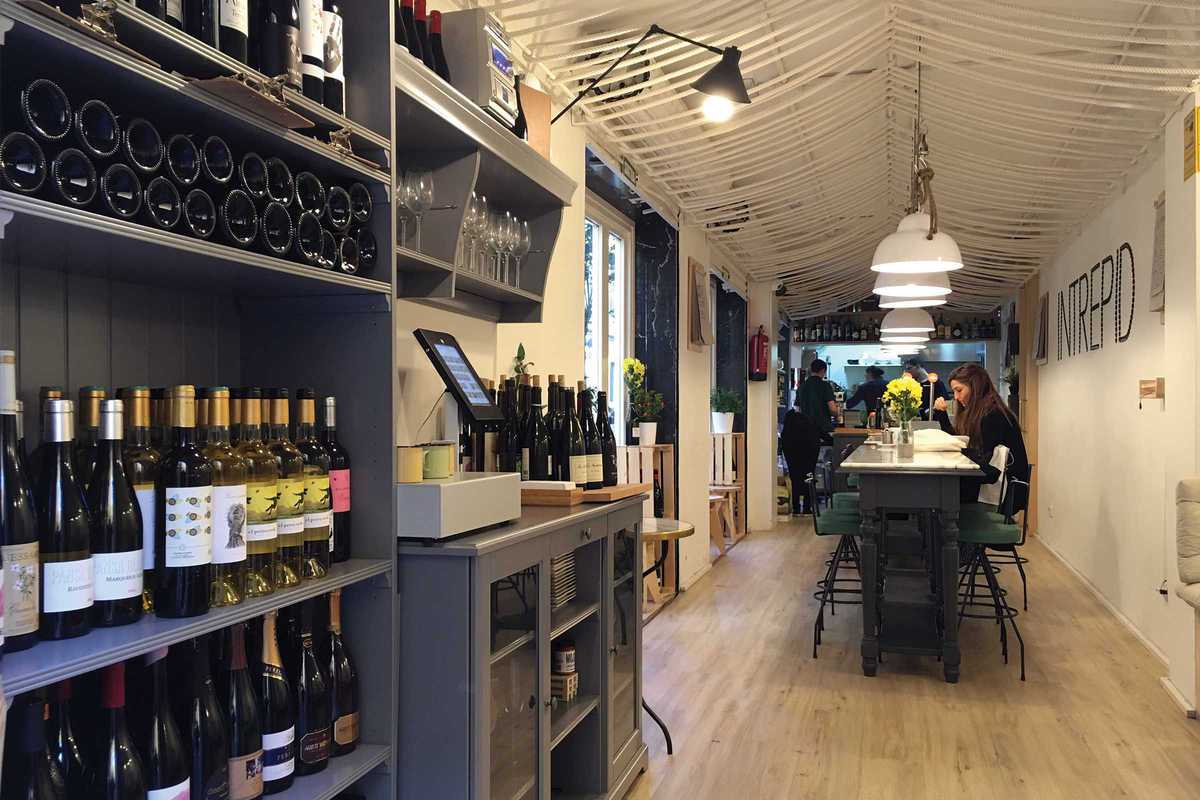 Published on November 1, 2016
Up for a local culinary experience in the barrio of Gràcia? Try out Intrèpid, a small gourmet tapas bar right in the middle of this popular neighborhood. The interior is simple and informal, but the food and the wines are truly sophisticated.
Intrèpid de Gràcia was an idea of Catalan comedian Andreu Casanova and his friends Josep Maria and Jonathan. The menu changes every few weeks and consists of a broad variety of tapas dishes for very reasonable prices between €6 to €8 each. Star tapas include the tuna tataki with sesame & Chinese cabbage, octopus ceviche with sour apples, the bravas arrugas and the mini burgers.
For dessert try the green tea cheesecake. For a special occasion, go all out on one of Intrèpid's tasting menus or try its impressive collection of wines, both Spanish and foreign. If you're not an expert, feel free to ask – they'll be happy to present you a selection from the approximately hundred wines in their bodega.
Intrèpid de Gràcia
C/ Torrent de l'Olla, 176
Barcelona