Izakaya Homosibaris
By Ben Holbrook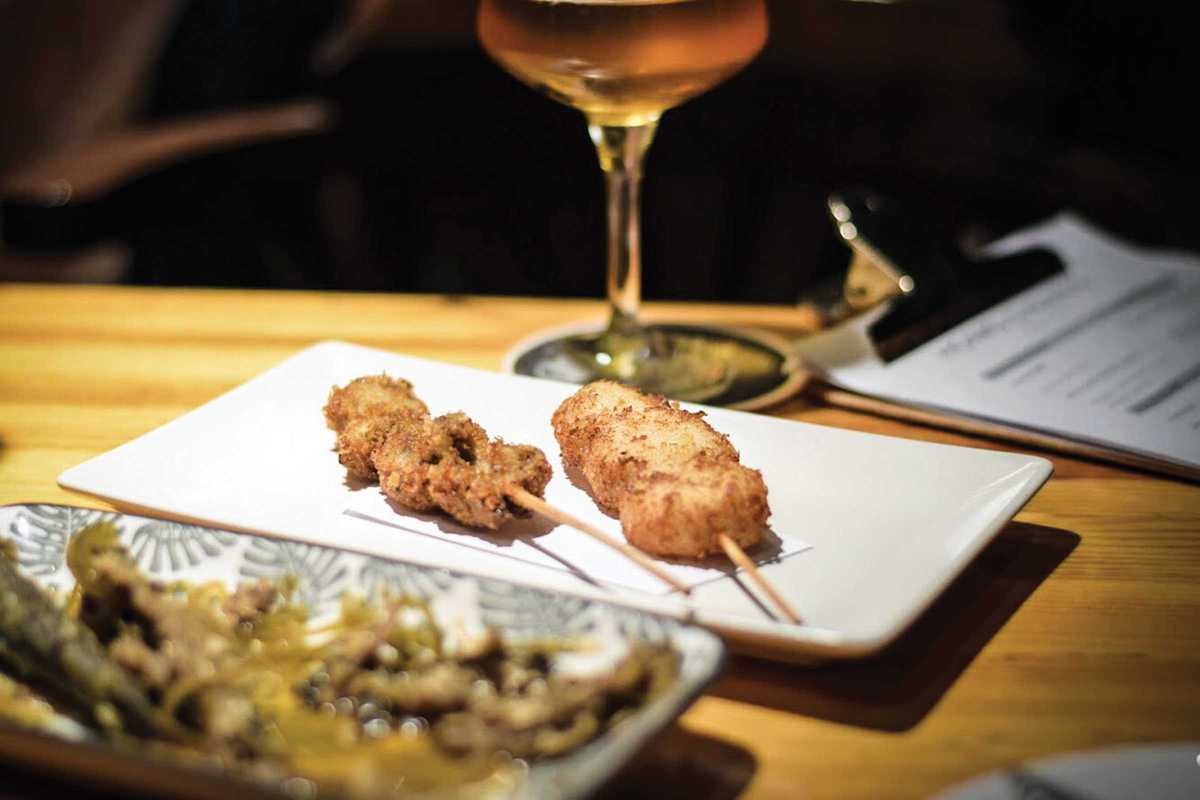 Published on October 1, 2017
A collaboration between the craft beer legends at Homosibaris and the Japanese culinary pros at La Cuina de l'Uribou, Izakaya Homosibaris is a beautifully simple concept. The dining space is mature and spacious, with vaulted ceilings and exposed brick walls brought to life with psychedelic art prints.
Refreshingly, there's not a sushi roll in sight. Instead, it's all about traditional Japanese kushiages, little street-food-style brochetas of deep-fried meat, fish and more. Priced at between €2.50 and €4.50 each, the idea is to explore a selection. Expect crispy shiitake mushrooms, fresh and succulent scallops and – my favorite – satiating fillet of pork. But the magic really happens when you pair the food with the premium craft beers.
Start with an aromatic IPA from Zaragoza before moving on to Belgian Tripels and ruby-hued American ambers. Finish with a squidgy, green tea mocha with a shot glass of imperial porter for the ultimate craft-beer-meets-Japan combo.