Kilostore
By Brandie Black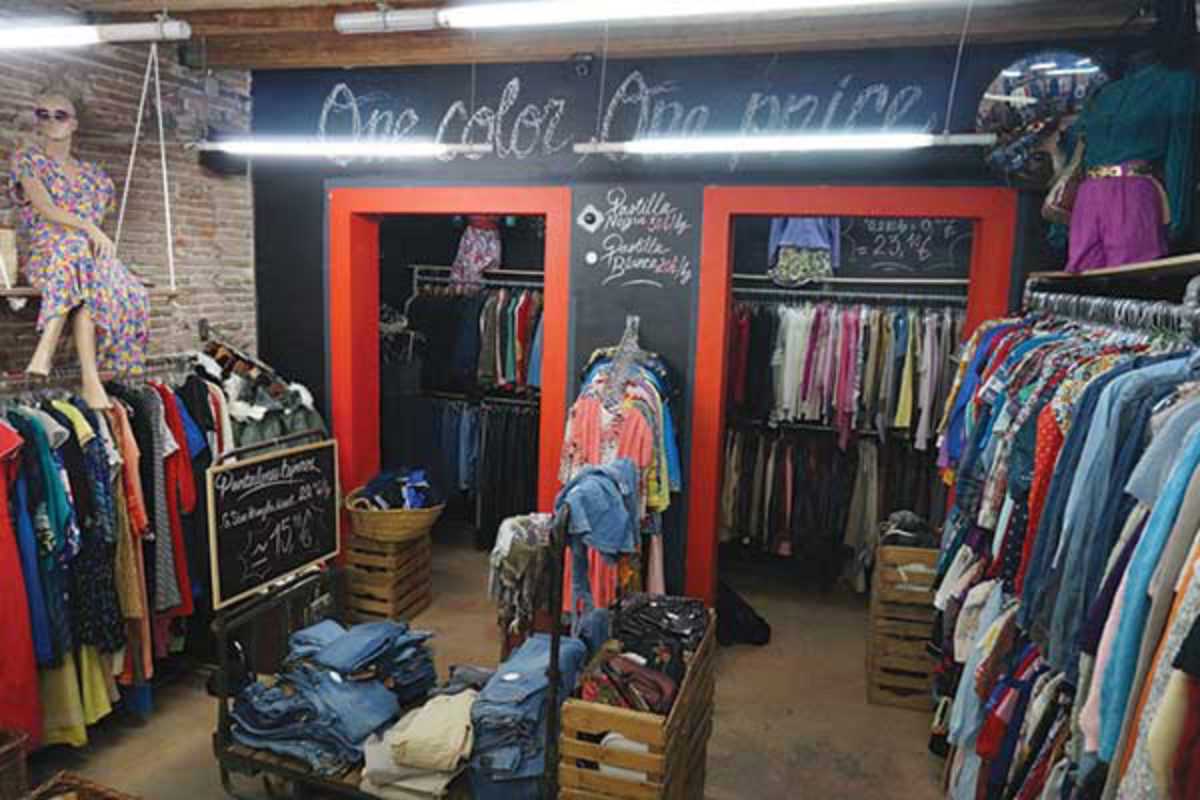 Published on July 1, 2015
Old school fashion is back and booming – hello '80s! – and there is no better place to find this, than in the lovely barrio of the Raval. While fashion enthusiasts seek out their next unique ensemble, you may find that the savviest of fashionistas are buying their style treasures in a new way: by the kilo.
Kilostore, located in this very trendy barrio, sells you the best in vintage fashion from all over the globe, and, as you may have guessed, you pay by the kilo. The concept comes from vintage pioneers Holala! Browse through the many racks and you're sure to find something completely different from the rest, in true bulk territory – perhaps a vintage jersey with neon-frayed jean shorts?
Channeling both the love for tried-and-true style and upcoming trends, your next outfit (or wardrobe) is just a strut away, and by the kilo!
11:00 – 15:00, 17:00 – 21:00
11:00 – 15:00, 17:00 – 21:00
11:00 – 15:00, 17:00 – 21:00
11:00 – 15:00, 17:00 – 21:00
11:00 – 15:00, 17:00 – 21:00
11:00 – 15:00, 17:00 – 21:00
Kilostore
C/ Riera Baixa, 11
Barcelona