Koku Kitchen Ramen
By Ben Holbrook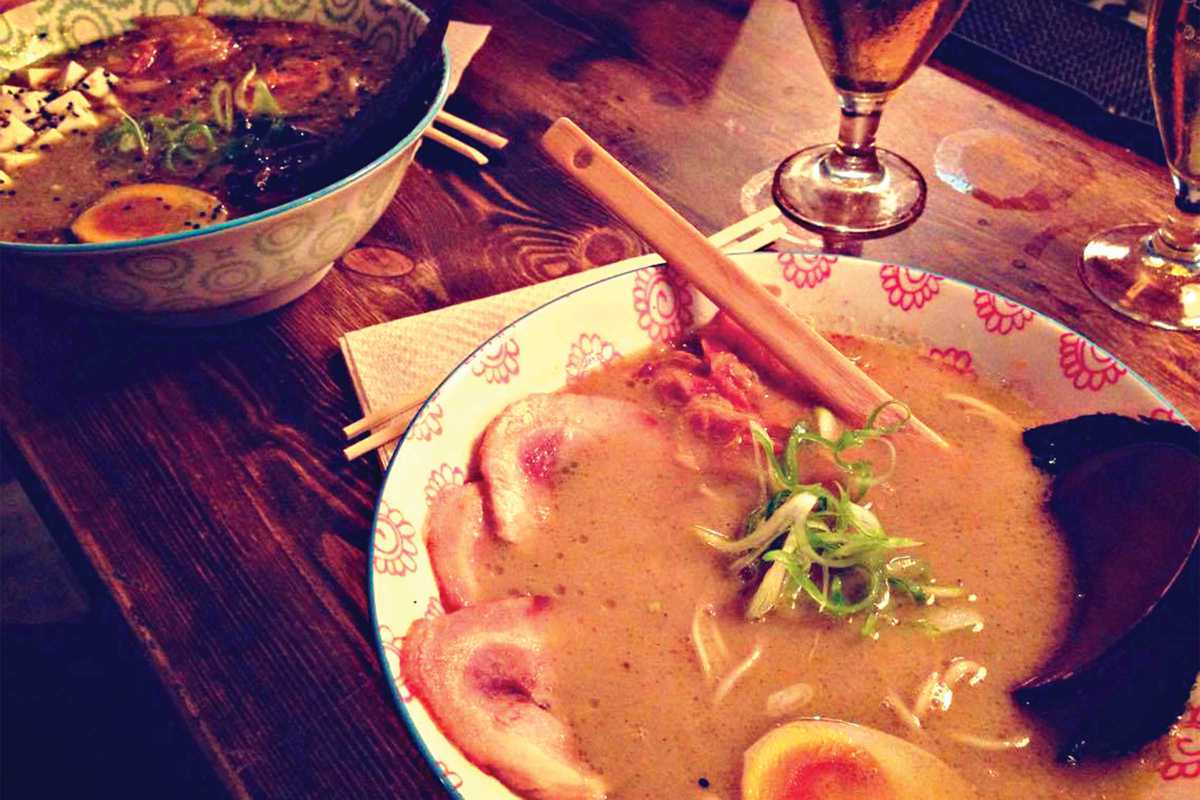 Published on February 1, 2017
Anyone with an interest in food will be aware of the world's obsession with ramen. But although Barcelona's long been a world-class place to eat sushi – Michelin-starred Koy Shunka has been hailed as one of the best sushi restaurants outside of Japan – it's only recently that ramen has become "a thing" here.
Marking the trend's arrival and epitomizing its hipster credentials, Koku is a purposefully unflashy little place hidden down a suitably tatty side street in Barri Gòtic. You can't help but feel a sense of discovery as you approach its glowing red "RAMEN" sign, even though its shabby, unbranded façade was clearly contrived to provide this effect.
Inside, the communal tables are packed with beautiful young things slurping nonpareil noodles and maneuvering gyoza between their lips. But trendy as it is, the true star is the ramen itself. Lovingly served in generous portions, it's authentic and flavorsome, soulfully satisfying. And yes, they do vegetarian versions too. Oishii!
13:30 – 16:00, 19:30 – 23:30
13:30 – 16:00, 19:30 – 23:30
13:30 – 16:00, 19:30 – 23:30
13:30 – 16:00, 19:30 – 23:30
13:30 – 16:00, 19:30 – 23:30
13:30 – 16:00, 19:30 – 23:30
13:30 – 16:00, 19:30 – 23:30
Koku Kitchen Ramen
C/ Carabassa, 19
Barcelona