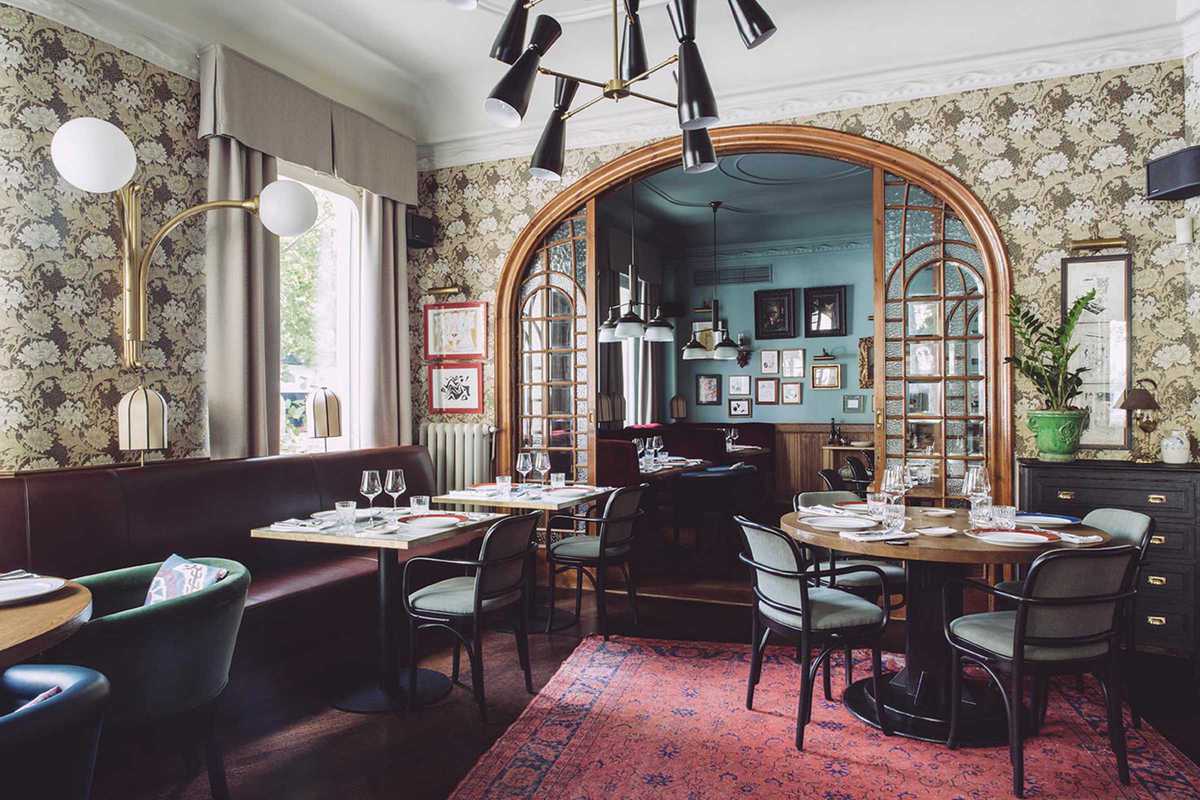 Published on May 1, 2017
"I should've worn a suit," I thought as the doorman ushered me inside La Dama. Designed by Manuel Sayrach in 1918, this sensational building is dripping with Gaudí-inspired detailing: spiraling columns and skeletal ceilings that make you feel like you're inside the ribcage of a whale.
The organic curves and bourgeois vibes continue in the restaurant, which is divided by a series of wooden arches, resplendent with lavish wallpaper and crimson carpets. A cozy corner with wood-clad walls and brasserie-style mirrors hints at the French menu. Start with bursts of flavor like beef carpaccio with pickles & chimichurri or smoked herring with potato & apple. For your main course, go with a rack of ribs for a gratifying meat feast or indulge in the mixed plato del mar for a seafood extravaganza.
Sip Catalan wines, and finish with delicate delights crafted by the in-house pastry chef. Join your fellow bon vivants at the bar for cocktails and chance to loiter a little longer.
13:30 – 17:00, 20:30 – 03:00
13:30 – 17:00, 20:30 – 03:00
13:30 – 17:00, 20:30 – 03:00
13:30 – 17:00, 20:30 – 03:00
13:30 – 17:00, 20:30 – 03:00
13:30 – 17:00, 20:30 – 03:00
La Dama
Av. Diagonal, 423–425
Barcelona