La Donuteria
By Ferenz Jacobs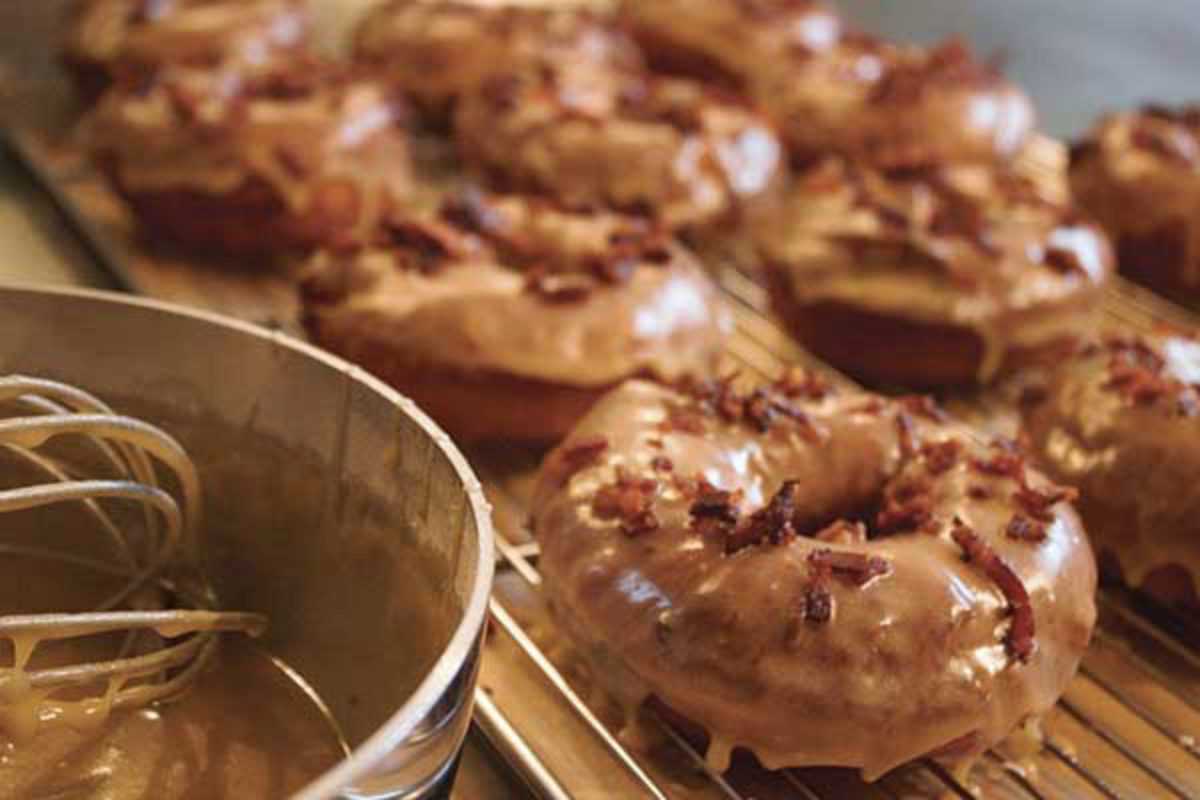 Published on June 1, 2014
The first encounter between a Spaniard and a doughnut happened in 1962. Fifty years later, the Spanish consume sixteen doughnuts a second, all of them mass-produced. Pastry chef Richard Bies is changing that, having introduced artisanal doughnuts to the city. In 2014, he opened a vintage-style shop on Parlament.
Every doughnut at La Donutería, from the orange pistachio to the raspberry rose, is heavenly handcrafted on a daily basis. Unusual varieties abound: pork lovers will adore the bacon apple maple syrup doughnut, with dough fried in bacon oil, apple filling and bacon bits sprinkled on top. You can watch the baking process from the shop's window.
Richard's deep-fried pastries are all about taste and texture. To top it off, the place uses its own coffee blend and daily fresh milk.
La Donuteria
C/ del Parlament, 20
Barcelona