La Europea
By Claire Gledhill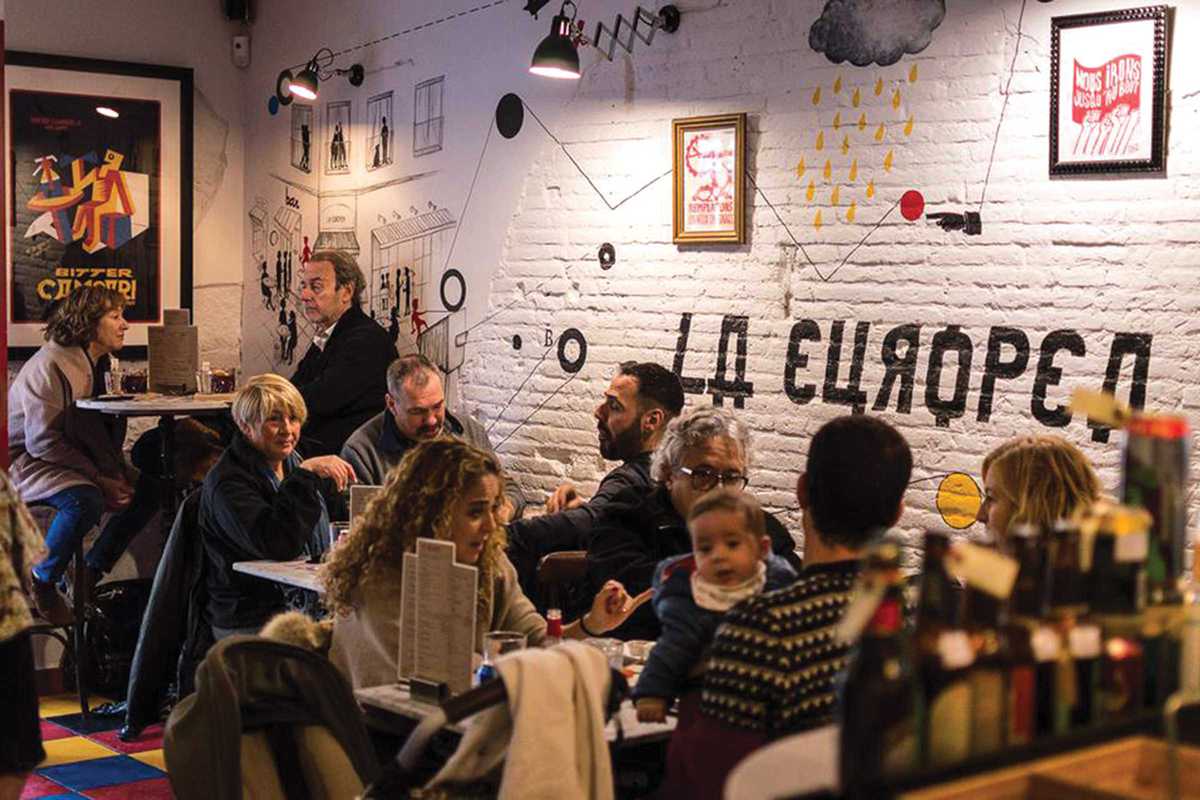 Published on June 1, 2018
La Europea is a bodega with a difference. Yes there's the vermouth (from Reus) to accompany the reassuringly familiar Russian salad or salt cod croquette tapas.
Yes, there are the craft beers, regional wines and cocktails – but there are also familiar favorites with a twist, or from further afield, to ease you into aperitifs or dinner. In the laid-back, kaleidoscopic bar out front or the intimate yet airy patio at the rear, nibble your way through Andalusian-style shrimp fritters with Greek tzatziki dip, Middle-Eastern falafel or baked-egg Shashuka, Scandinavian-style salmon, Montreal street food poutine (French fries with cheese and gravy) or their take on bravas, but better: crinkle cut fries with spring onions and Canary-island inspired green and red mojo dipping sauces.
The mini pizza selection includes seasonal toppings such as Spanish ham, asparagus and rocket, or the inspired apple and goat cheese with a dusting of cinnamon.
La Europea
C/ Vallespir, 96
Barcelona