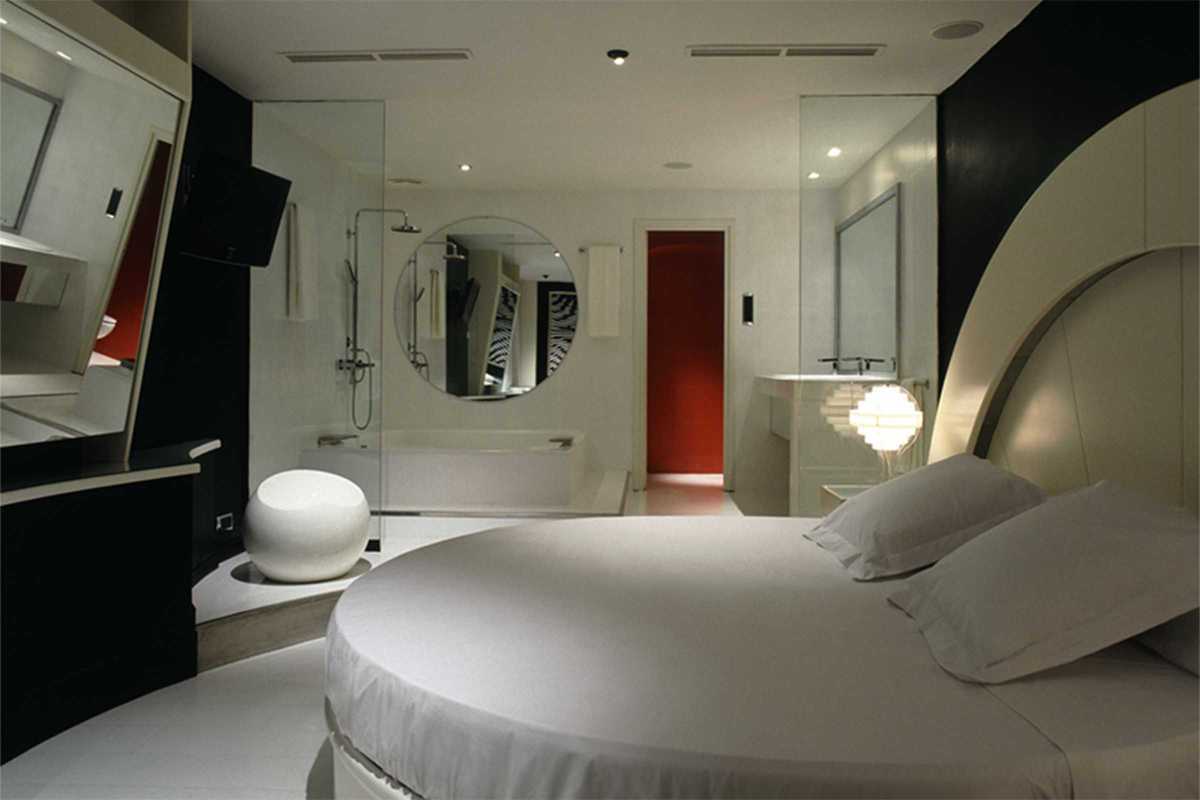 Published on March 1, 2013
As you pull into the garage of an elegant, non-descript building, a man steps out of the shadows to greet you, parks your car and covers the license plate with a cloth. You're led into a small antechamber where, giggling a bit, you steal a kiss from your partner while you wait. Soon, you're shown the way to an elevator by a man who speaks into his walkie talkie – "two coming up" – and leads you through a maze of hallways with nary a guest, until finally delivering you to a jacuzzi-equipped suite with an enormous, circular bed.
This is La França, Barcelona's premiere "love hotel." A concept perhaps best known in Japan, love hotels have a long and storied history in Catalunya, where they are also known as meublés—traditional settings for conducting extramarital affair. These days, while without a doubt cheating continues to occur behind closed doors, La França is now more frequently the setting for couples looking to add a bit of excitement to their love lives.
The stylish hotel, crafted by mega-designer Lázaro Rosa Violán and renovated recently, offers various rooms ranging in price from €45 to €100 a night. For those looking for a bit of discretion by day, it also serves as a room by the hour hotel, as well as a day use hotel. Open 365 days a year, they offer 24 hour service, no time limits and free parking. Reservations are recommended on weekends and essential on holidays like New Year's Eve—in case you're looking to bring in the new year with a bang.
La França
C/ França Xica, 40
Barcelona