La Mundana
By Ben Holbrook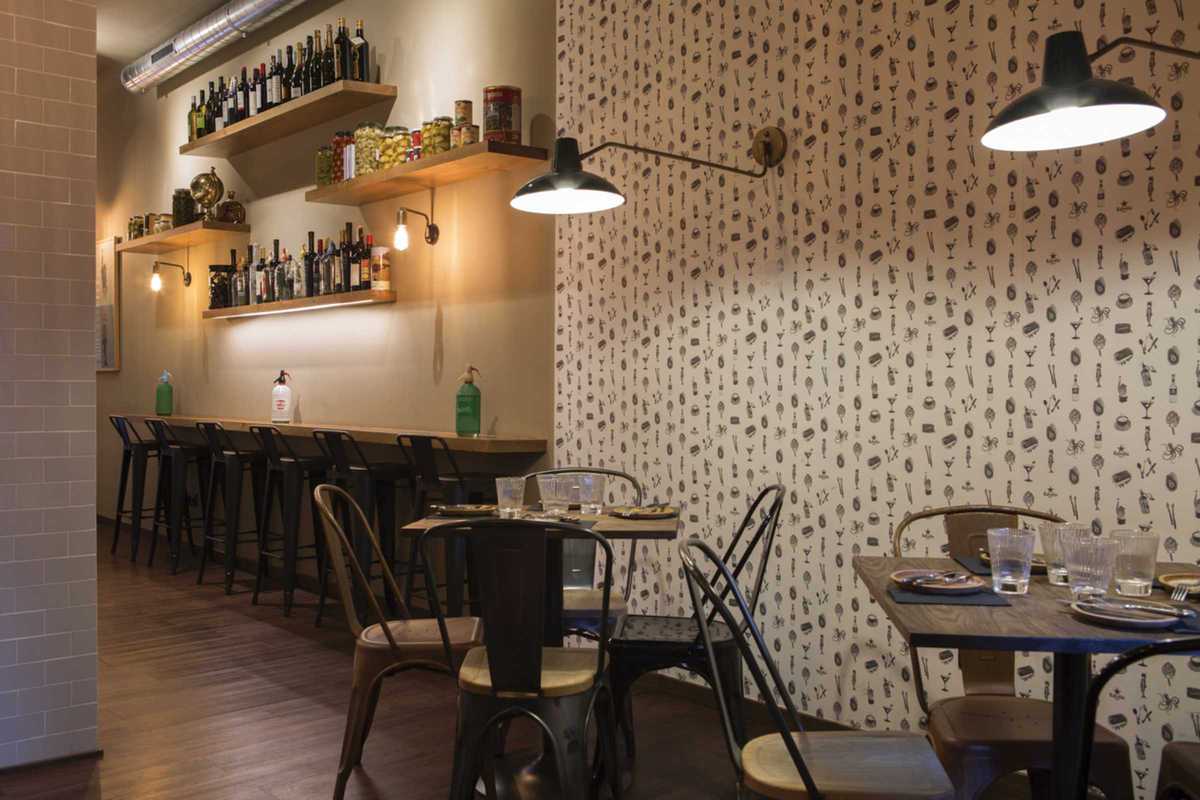 Published on April 1, 2017
Chefs Alain Guiard and Marc Martín are largely responsible for Sants' current hipsterfication. La Mundana is a quintessentially trendy vermuteria, complete with suede and denim-clad staff and avant-garde lighting installations. But look beyond its voguish good looks and you'll find an abundance of depth and sophistication.
Fifteen types of Catalan vermouth present the perfect excuse to nibble on gourmet Cantabrian anchovies, boquerones, and more progressive delights like Thai-style razor clam tartar with kaffir lime and fennel. Drawing on the chefs' interest in food from Asia and the Med, main dishes include grilled foie with roasted pumpkin, quince and amaretto jelly, and octopus with Iberian bacon and a saffron salsa.
Sip on boutique wines handpicked from Spain's best bodegas and finish with lavish desserts such as matcha tea and coconut with mango and meringue, and chocolate mousse with yuzu cream and marshmallow. Sants will never be the same.
13:00 – 15:30, 20:00 – 23:30
13:00 – 15:30, 20:00 – 23:30
13:00 – 15:30, 20:00 – 23:30
13:00 – 16:00, 20:00 – 23:59
13:00 – 16:00, 20:00 – 23:59
La Mundana
C/ Vallespir, 93
Barcelona