La Puntual
By Ryan Osborne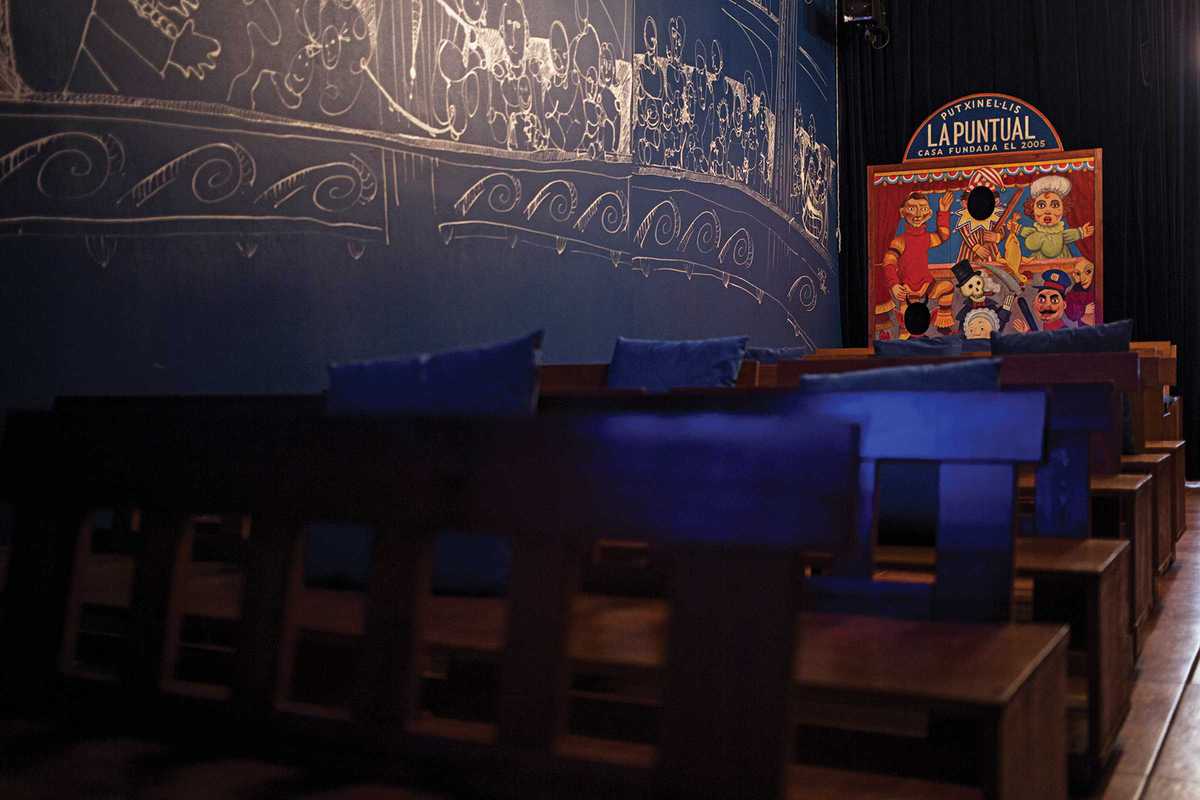 Published on February 1, 2020
Situated in a scenic square near Santa Caterina is Barcelona's only puppet theater, La Puntual. Unassuming yet enchanting, it has played host to some of the most skilled puppeteers around, captivating local little ones since 2005.
Directed by Eugenio Navarro, La Puntual originated in the former workshop and rehearsal room of La Fanfarra, one of Spain's best-known puppet companies. Today, it offers puppet, marionette and shadow shows, combining its own productions with those of guest puppet companies. A multi-award winning company in its own right, La Puntual has performed all over the world.
As a venue, its weekend shows cater to audience's tastes yet aim to surprise with new techniques and performing styles. In the year of its 15th anniversary, La Puntual continues to mesmerize audiences. But then, in this digital age of overblown entertainment, the simple, timeless art of puppetry casts a spell that will never grow old.
La Puntual
C/ Allada Vermell 15
Barcelona