Lamun Cuina Thai
By Melissa Leighty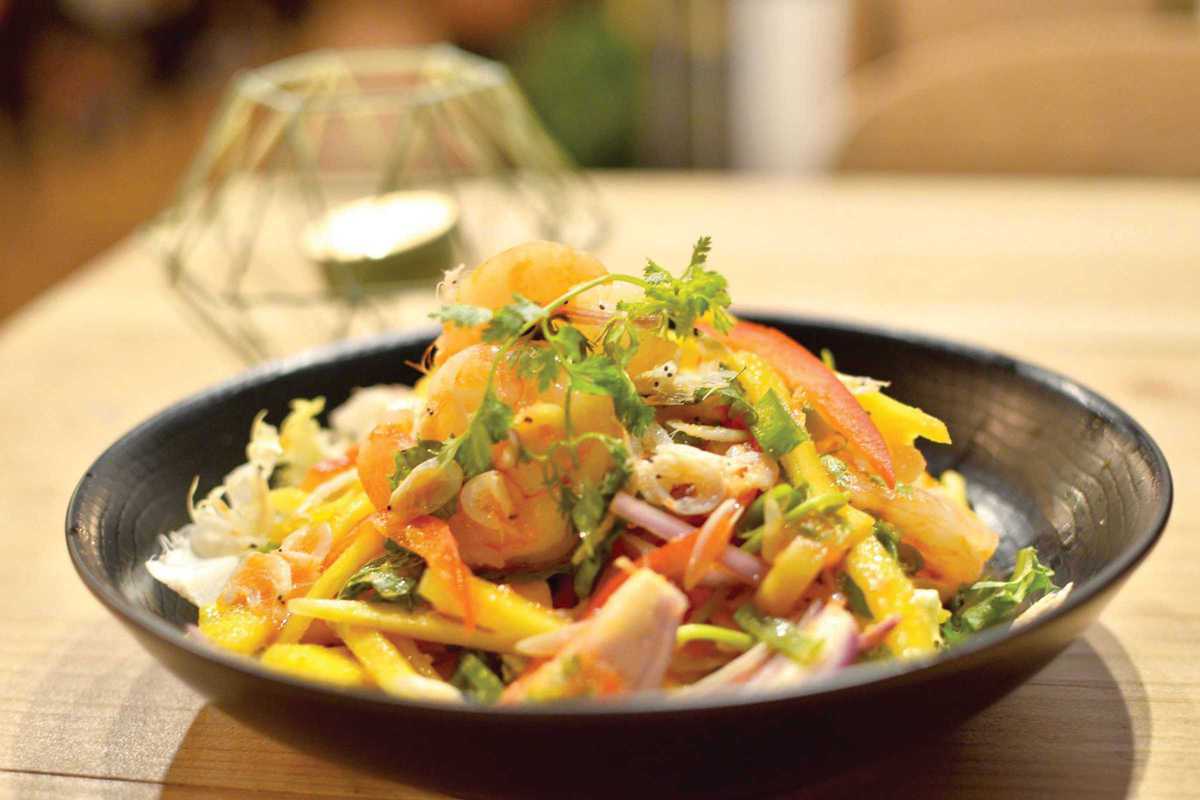 Published on September 1, 2016
Lamun Cuina Thai is Sant Antoni's newest addition to the thriving Thai restaurant scene, yet its creative touches already set it apart from the competition. A limited menu and well-curated wine list signal the owners' attention to detail.
Traditional plates like crispy spring rolls, pork curry, pad Thai and pad krapow gai – chicken sautéed in Thai basil – are bright, colorful and well balanced. Desserts such as mango pie, banana soaked in coconut milk, and red fruit tart bring together traditional ingredients with local touches. The menu regularly features new dishes, including gluten-free options such as a salad with ecological fruits, plums and nuts dressed in sesame vinaigrette.
The bright and colorful dining room, with its organic-inspired design dominated by modern clean lines, is also a welcome departure from the norm, while an ever-attentive waitstaff makes the place feel cozy. The menú del día is an excellent value at €12.50.
13:30 – 16:00, 20:00 – 23:00
13:30 – 16:00, 20:00 – 23:00
13:30 – 16:00, 20:00 – 23:00
13:30 – 16:00, 20:00 – 23:30
13:30 – 16:00, 20:00 – 23:30
Lamun Cuina Thai
C/ Viladomat, 73
Barcelona