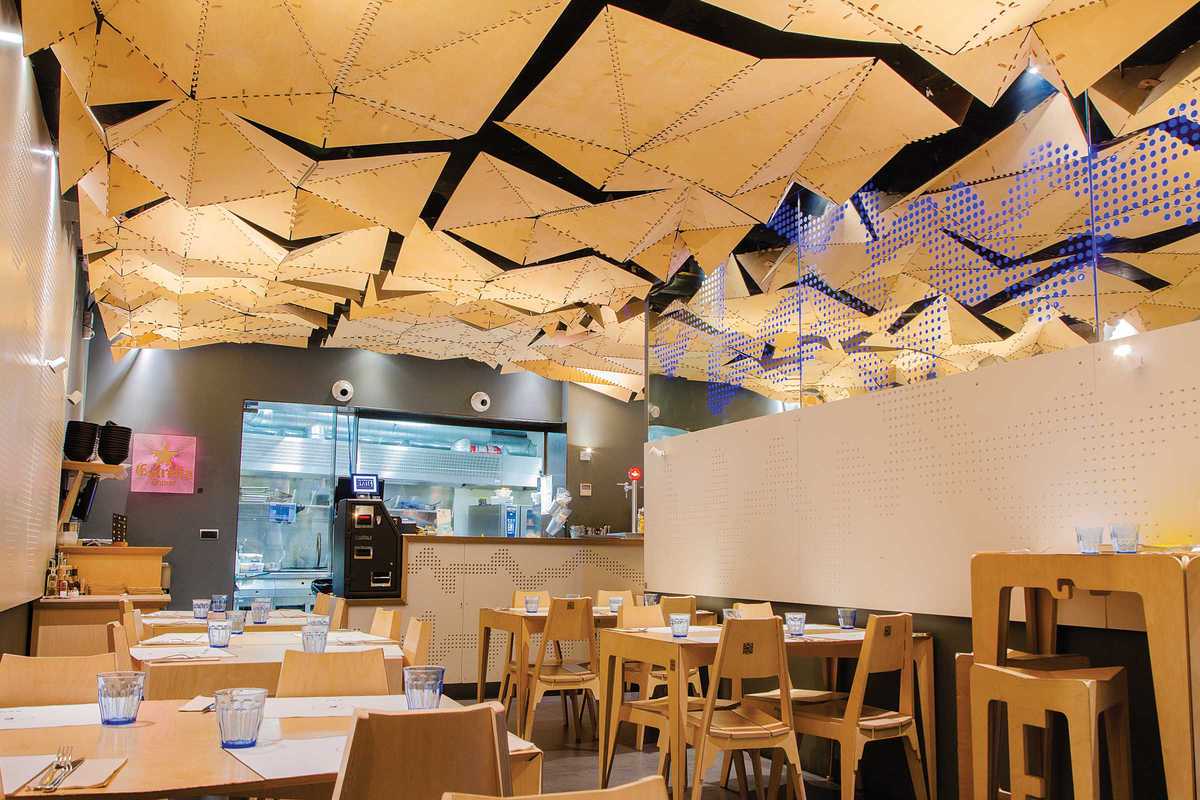 Published on August 1, 2017
First opened in 1984, Leka has been a popular Poblenou spot for over 30 years. When the time came to give the place a facelift two years ago, they needn't look beyond the barrio for inspiration. Neighboring Fab Lab BCN helped them create a multi-use furniture system and students from BAU Design School round the corner helped develop the uniforms.
Recipes, nutritional advice and even the technical drawings of the chairs can be downloaded from their website, all for free. The U-shaped interior is furnished with precision-cut plywood chairs and tables, but it's the perforated acoustic ceiling paneling that steals the show. Their mantra of "Open Source & Honest Food" ensures only the best seasonal ingredients make it to your plate.
They described their style as "cuisine from here, but also enriched with products from elsewhere." Simple. Dishes are light, well presented with colorful, fresh garnishes, and the daily lunch menu is a wallet-friendly €12.50.
Leka
Carrer Badajoz, 65
Barcelona