Lexington
By Michael Mueller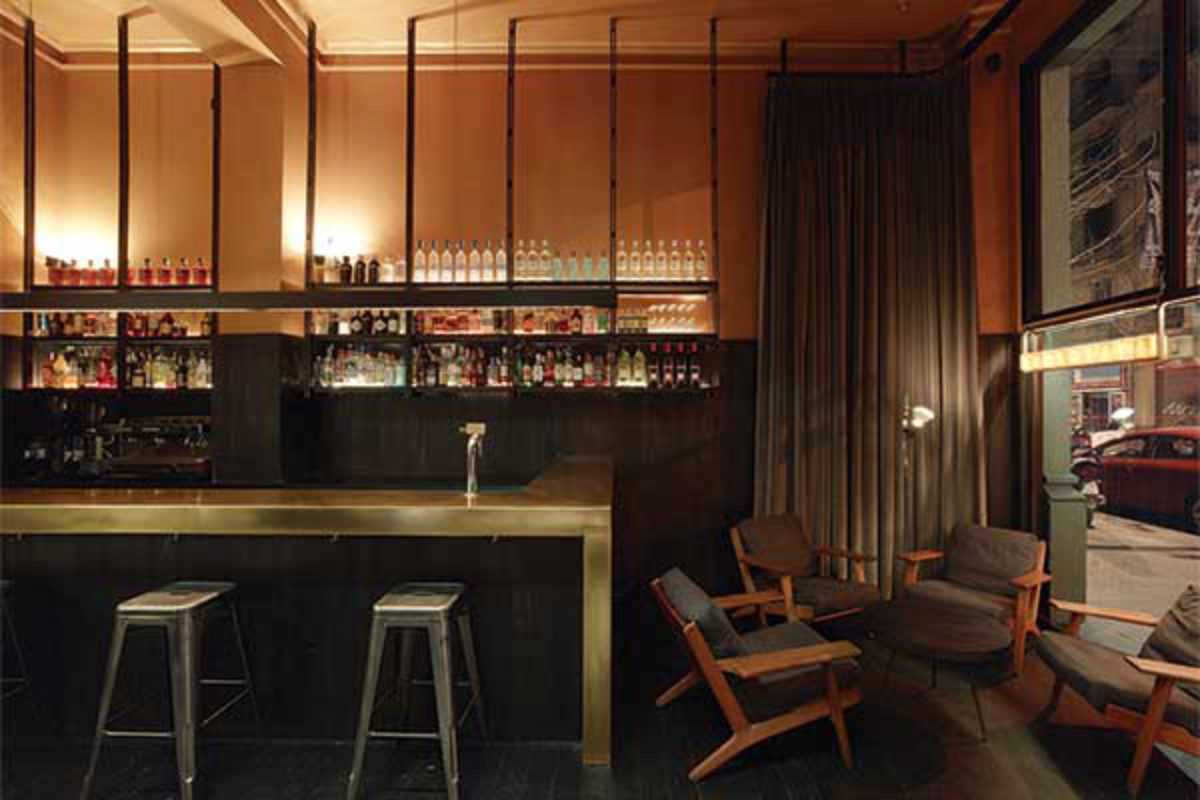 Published on July 1, 2015
Enough with the bland cafés decked out in light wood serving brunch. Lexington is a lot less uptight and has a cool that predates all that.
Opened in 2009, the space immediately attracted a creative crowd, drawn to its interior design by Marcos Catalán that was highlighted by the FAD design association. Chairs by Charles Eames, sofas by Hans Wegner, a bar made entirely out of bronze – the space is at once designer and relaxed. No one will glare at you as you sit with your laptop and a coffee.
But the American-style cuisine and cocktails are not to be missed. You can't go wrong with the nachos, club sandwich, bacon cheeseburger, BBQ ribs or beer-battered fish and chips. Finish with apple crumble à la mode. Stop by on Thursdays from 8pm to 10pm for free food with every drink. The cocktails are excellent, particularly the mojito, and cost €7 before 11pm, €8 thereafter.
Good taste doesn't need to shout.
Lexington
C/ Muntaner, 108
Barcelona