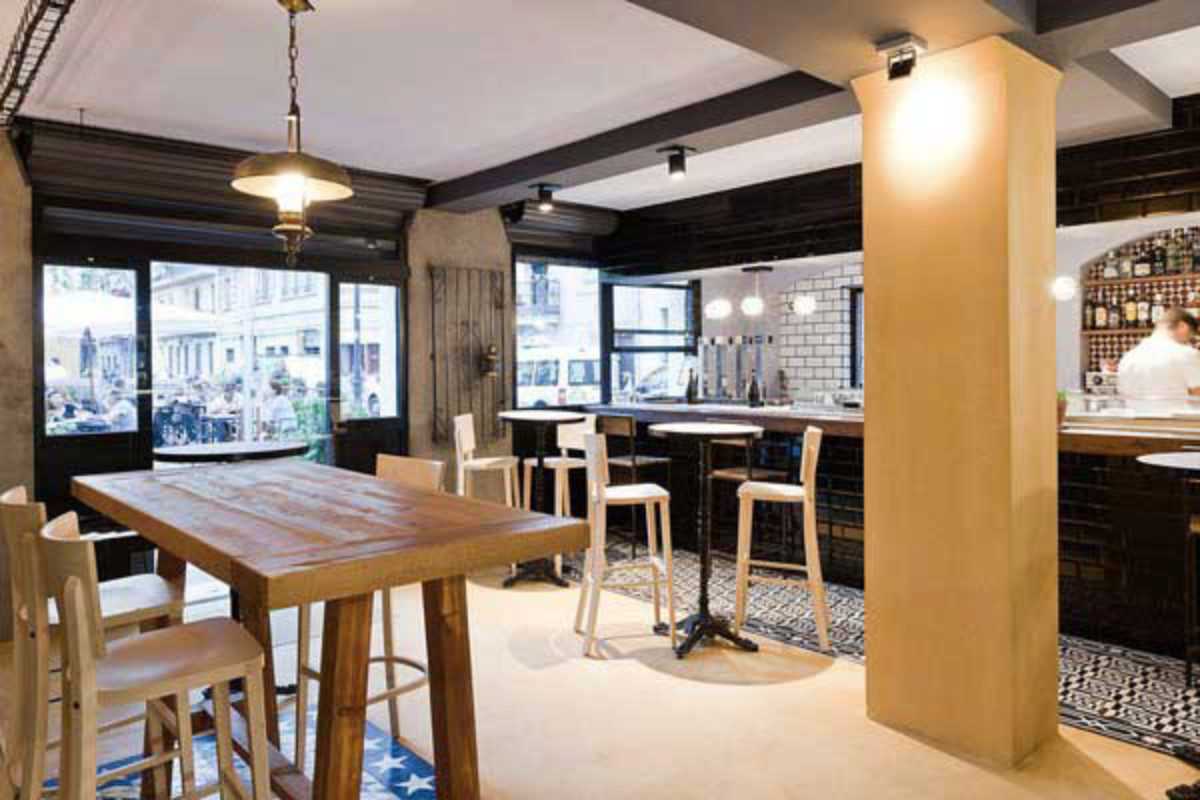 Published on February 1, 2013
Barcelona's old fishermen's quarter bordered by the Mediterranean and Pla de Palau has two names. Some refer to the district as Barceloneta, others call it l'Òstia, which can also mean "bloody amazing" in colloquial Catalan. "Barceloneta" is the official name given at the time of the neighborhood's construction in 1753. "L'Òstia," according to city historians, is derived from the Latin word "ostium" meaning harbor.
At its center, at the square of the charming Església de Sant Miquel del Port, you can order some bloody amazing tapas at l'Òstia. This restaurant of third-generation chef Jaume Muedra pays tribute to fishermens' fa­vorite tapas – pescadito frito, grilled sardines and mus­sels, among others – and his mother's cooking with a surprisingly haute cuisine twist. His mother Pepi, renowned for her delicious bombas, still helps her son out, rubbing tomatoes on toasted slices of bread to make pa amb tomàquet. A true family kitchen.
L'Òstia
Plaça de la Barceloneta, 1–3
Barcelona