Mag by El Magnífico
By Ben Holbrook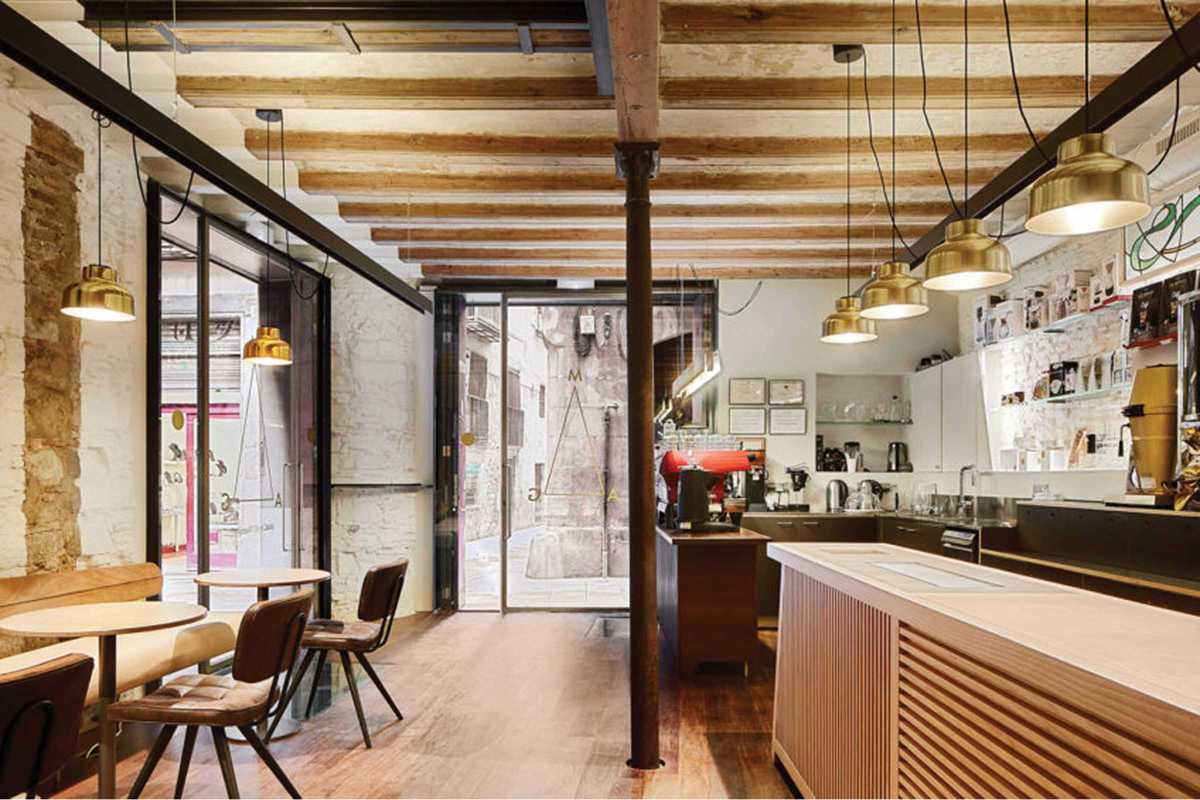 Published on April 1, 2018
If you love coffee then you'll probably already be familiar with the legendary roasters at Cafés El Magnífico. Salvador Sans i Comas and his family have been raising Barcelona's coffee game since 1919 – way before "specialty coffee" became a thing.
The family's latest move saw them hire interior designer Tomás López Amat to transform their ancient warehouse/offices into a spectacular tasting space. This cozy corner plot has been Magnífico's HQ for the better part of 100 years and the new design celebrates its ancient assets. With its lofty ceiling arches and scarred wooden beams, it feels very much like a piece of living history.
From Monday to Thursday it's used as a training and cupping space, while the general public can pop in from Friday to Sunday. Order a pastry (supplied by Pastisseria Hofmann) and a cup of the good stuff and sip your way to caffeinated bliss. Magnífico y mágico.