MariscCo
By Clare Considine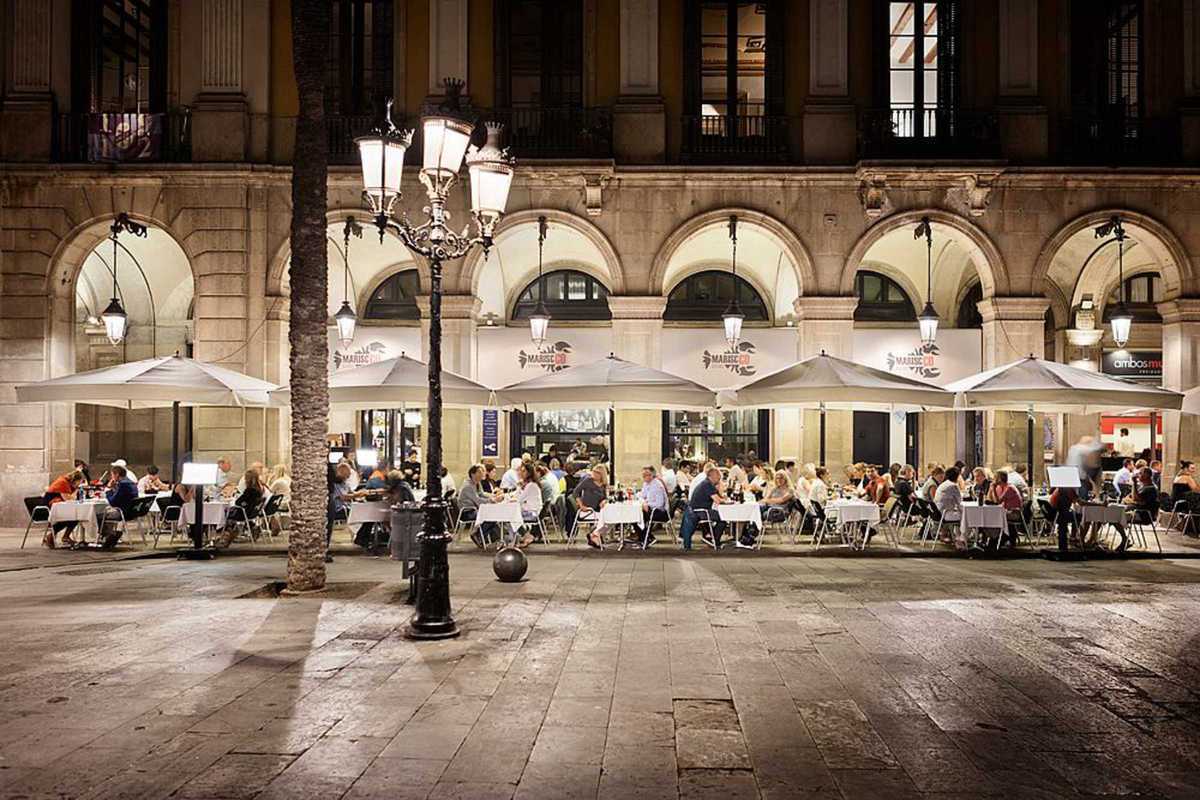 Published on February 1, 2016
Barcelona is not short of seafood restaurants. Its seaside location and epicurean population mean that you never have to search for a local joint serving up lovingly prepared delights of the sea. On the downside, it's not easy to separate the wheat from the chaff when it comes to sniffing out the best spots in town. But the good news is that healthy competition means that forward-thinking restaurateurs are finding innovative ways to draw a crustacean-hungry crowd.
In steps MariscCo. Located in the gloriously traditional Plaça Reial, it is at the heart of the bustling old town. The owners have shown respect for the building's history, while affording it a modern edge. Built in 1850, this was once the Gran Café Espanol, a meeting place for Catalunya's literary glitterati. It later became a natural sciences museum and taxidermist's workshop, visited by the likes of Ava Gardner, Joan Miró and Salvador Dalí­, who once had a rhinoceros stuffed there. These days the buzzy vibe remains (as well as the rhino) as locals and tourists alike flock to the spot for great seafood, DJs and live music (every night from 8pm) and people watching on the terrace.
There is an inclusive approach here. Tapas start at €3 and many mains cost €10 to €16. You can sup on a glass of wine for €3 or share a pitcher of sangria for €14. They are celebrated for their rice dishes (like lobster paella) and seafood (such as the tuna, Galician octopus or garlic prawns) but the menu also boasts steaks, salads and classic Catalan desserts. If you like your dining of the late-night, al fresco variety, the terrace and kitchen are open until 1am.
They have a second location too, MariscCo Còrsega, which sells seafood by the ounce. MariscCo brings some welcome style and flavor to one of Barcelona's most picturesque locations.