Market Cuina Fresca
By Natasha Drewnicki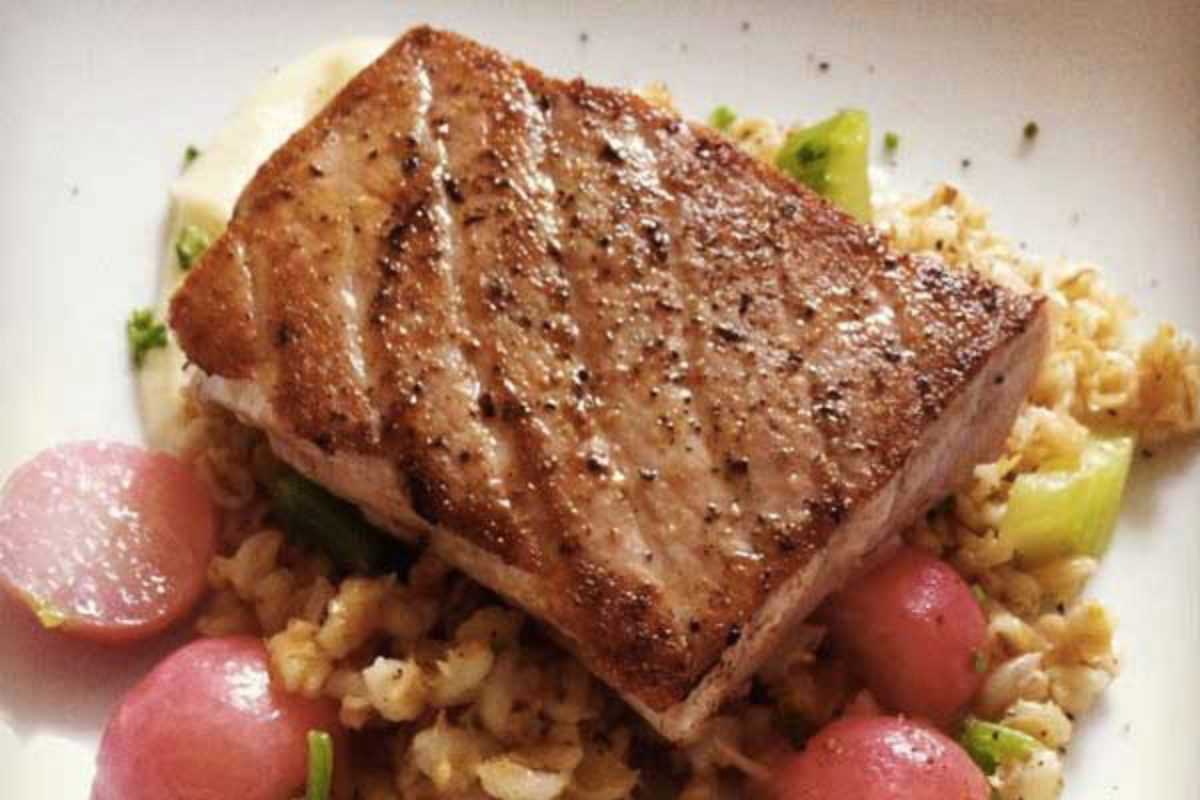 Published on November 1, 2012
Sidled up to the trendy 021Espai coworking studio in Poblenou, creative entrepreneurs and 22@ professionals rub shoulders in Market Cuina Fresca against a backdrop of whitewashed walls, stylish mismatched furniture and bare, oversized light bulbs.
The simplicity of the decor is trumped by the no-fuss menu del día for €11.95, or menu rápido at €10.95 for busy workers, offering locally sourced fresh produce, often organic. Ingredients are combined imaginatively, and while vegetarian options aren't always written on the blackboard, the chef is flexible in his approach to cater accordingly. The vegetables are so fresh here they easily steal the limelight anyway.
Creamy girolle mushrooms are sautéed with a butter sauce and borlotti beans, then garnished with rare sliced beef. Delicate artichokes sit atop a bed of salad leaves and sweet kumquat, bringing a delightful sweetness to the dish, a moist chocolate brownie is pared down with a lashing of olive oil and sea salt. Market-fresh food has never been cooler.