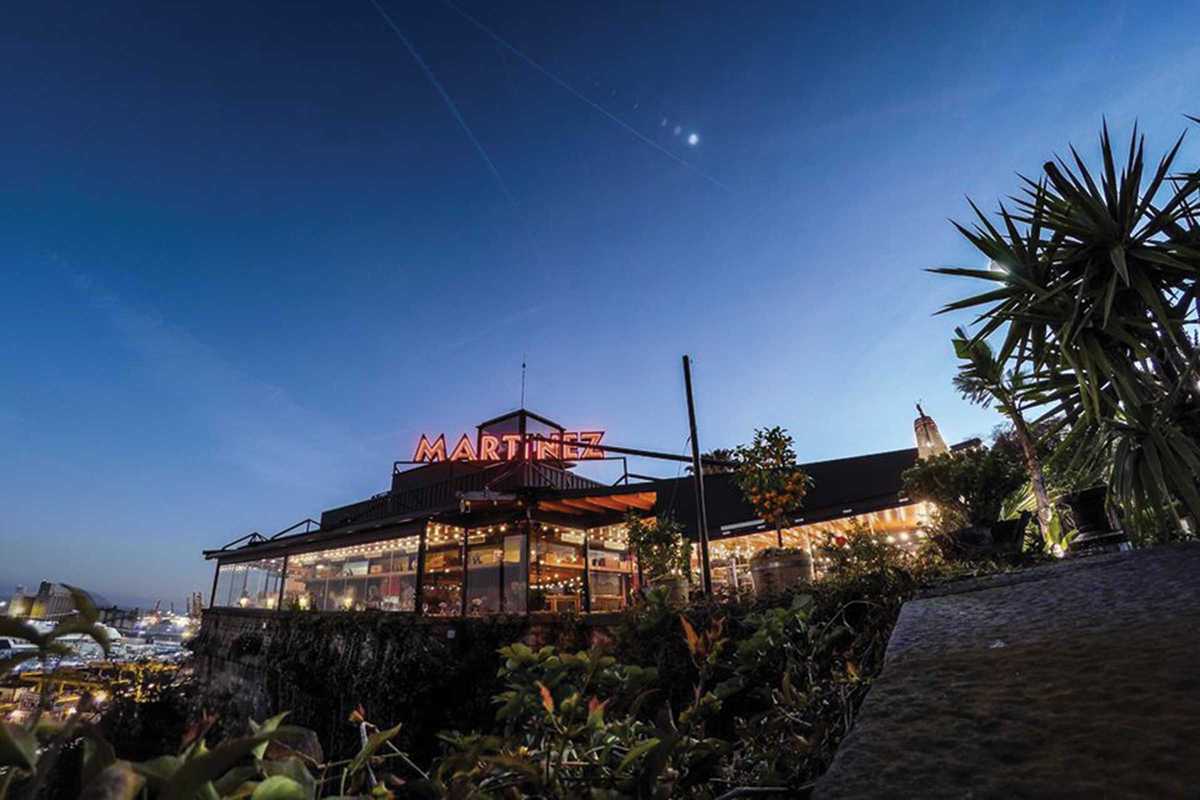 Published on August 1, 2017
This is that place. That place you dream of escaping to when you're feeling overwhelmed by the city, that place which really does manage to fly under the radar of the thirty million tourists that move in every summer.
That place is Martínez, perched perilously on one of Montjuïc's cactus-clad cliffs, like something straight out of an Estrella Damm advert or Thunderbirds, depending on how you look at it. Picture yourself here with a cold drink in a glass dripping with beads of condensation, the city humming away in the distance, yet far enough away to be inaudible. Imagine the aromas of freshly cooked lobster and grilled gambas (shrimp) with garlic and lemon wafting in your face as you fork away at the toasty socarrat in your paella.
With these views, the kitchen could get away with murder, but the quality of cooking is undeniable. It is, after all, the creation of Josep Maria Parrado, of Bar Cañete fame. Yes, indeed, one of the finest tapas bars in town.
(Kitchen closes at 11pm)
Martínez
Carretera de Miramar, 38
Barcelona