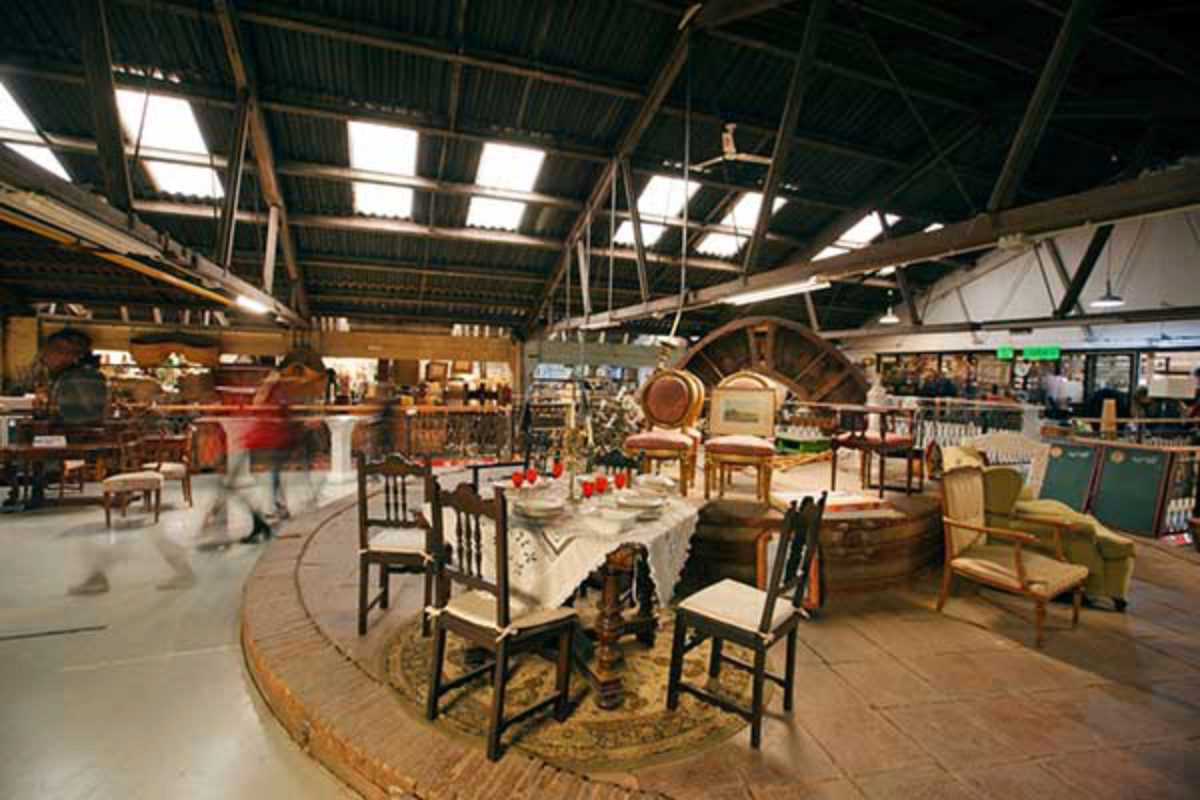 Published on June 1, 2015
Sant Cugat has certain connotations. It is generally associated with tennis clubs, pearl earrings and center-right politics, almost like a Catalan Hamptons. Aside from the occasional calçotada, it's hard to imagine many motives to attract visitors from Barcelona and beyond. They say money can't buy taste, but the charming antiques market in the suburbs of this affluent town is more Ouen than Encants.
Open since 1992, Mercantic welcomes thousands of visitors each week, from rich folk prepared to shell out for a mid-century chaise longue to bargain hunters searching for an alternative to Ikea. Its humble entrance betrays 10,000 m2 / 100,000 ft2 of permanent stalls contained within a series of warehouses and a couple of arcades, complemented by a selection of pop-up vintage sellers lining the wide walkways at the weekend.
Furniture, books and music are well represented, as are ornaments and collectors' items to give your home a touch of individuality. Saturday or Sunday are the recommended days to pay a visit to this institution, when you can enjoy an old-time live performance with your vermouth in the ornate concert hall, or go all out and plump for a set menu in one of the traditional restaurants within the complex. The curiously English-style pub named Café Belgrado just outside the gate is also a decent option.
Slightly out of character with the rest of the market, but a welcome addition nonetheless, is a sizeable space belonging to La Puntual, a gallery dedicated to temporary exhibitions of modern art. Mercantic is easily accessed by the FGC light railway, but you're sure to want to go back with your own transport once you clap eyes on the vintage treasures on offer.
Mercantic
Av. Rius i Taulet, 120
Sant Cugat del Vallès