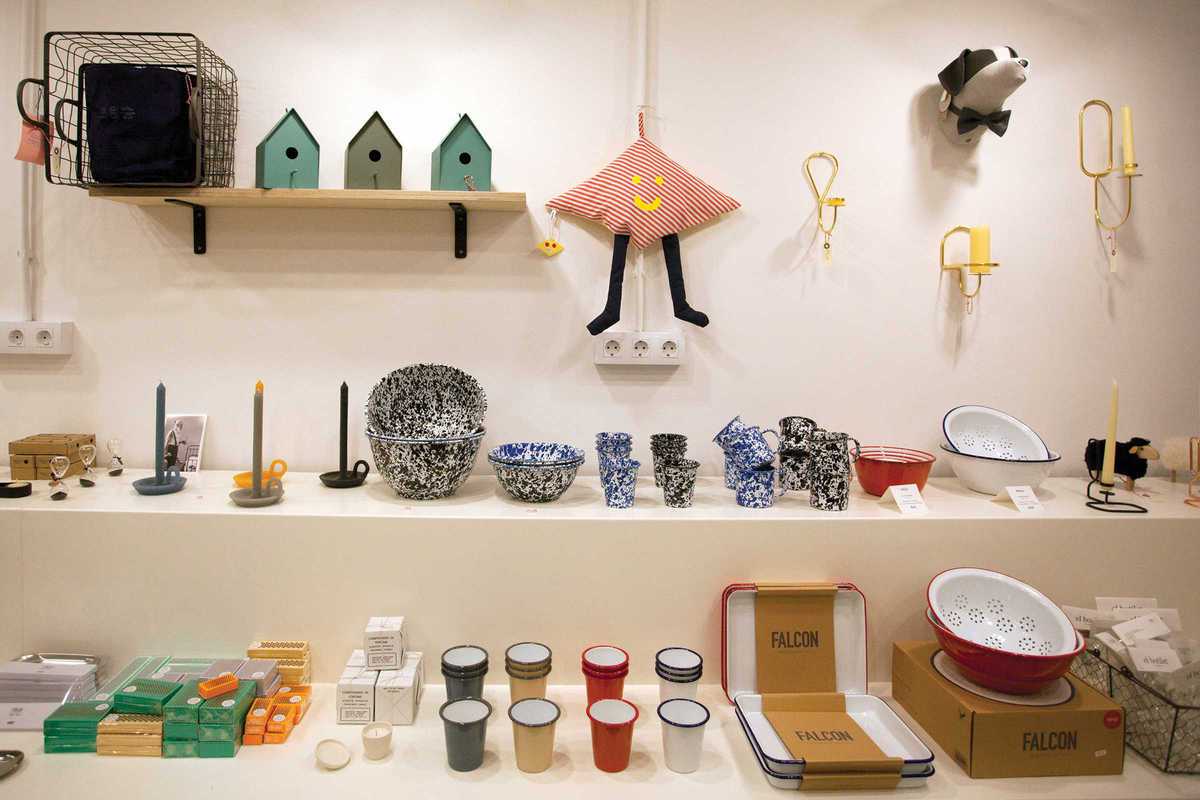 Published on April 1, 2017
Anyone who's wandered along Carrer Trafalgar of late will have probably spotted that nestled among the gargantuan wholesale clothing outlets and grocers, a handful of new galleries have taken root. Explore the leafy avenue further, and one shopfront is sure to pique your curiosity: Mica concept store, sporting a bright red awning, heavy-duty steelwork and a wall-mounted cactus collection.
Inside you'll find a carefully curated range of contemporary homeware, bags, books, toys and stationery. Owners Judit and Felip select all the products on offer and also sell their own designs. Judit, a graphic designer by trade, creates soft products with their own playful visual language. Felip, an expert welder, has designed and fabricated charming stools, side tables and bird houses.
In time the space will host illustration and design exhibitions. Check their website for forthcoming info on this intriguing new shop and arts space.
12:00 – 14:30, 16:00 – 20:00
12:00 – 14:30, 16:00 – 20:00
12:00 – 14:30, 16:00 – 20:00
12:00 – 14:30, 16:00 – 20:00
12:00 – 14:30, 16:00 – 20:00
12:00 – 14:30, 16:00 – 20:00
Mica
C/ Trafalgar, 47
Barcelona