Mimi Scholer
By Jessie Madrigal-Fletcher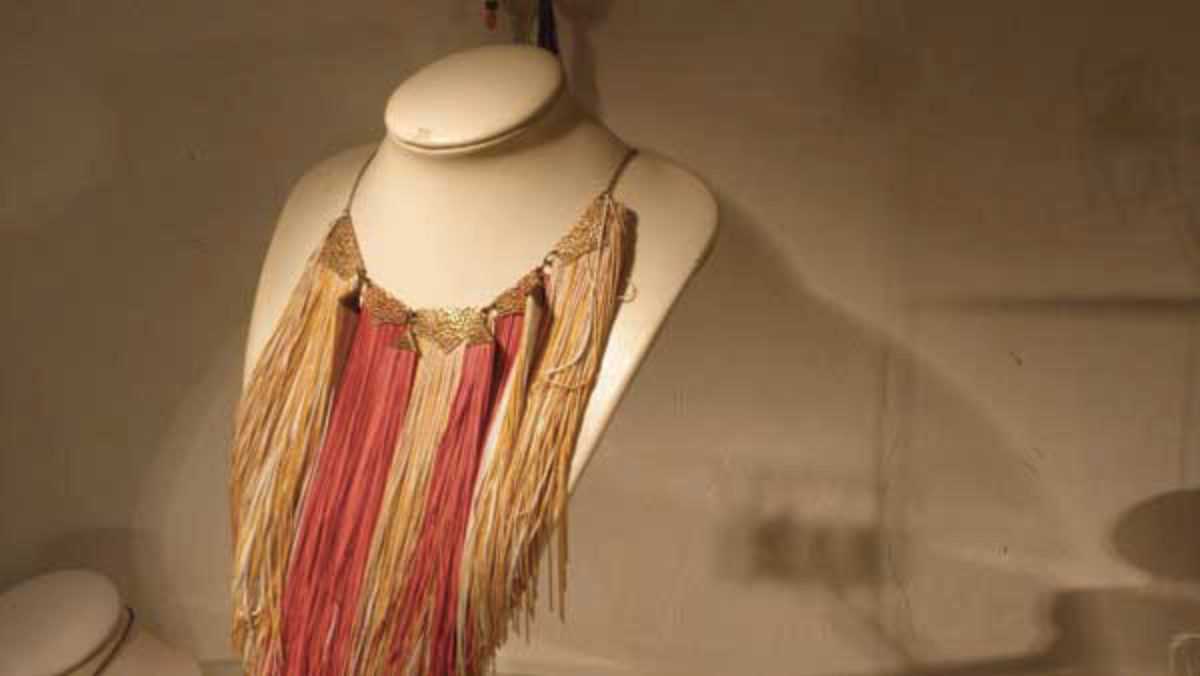 Published on March 1, 2013
The Born is a buzzing neighborhood perfect for anyone wishing to be surrounded with creativity. My latest find is Mimi Scholer, an über-talented German jeweler who creates and sells her handcrafted work next to the Santa Caterina market.
As I walk into the shop – which is dog friendly and presided by her gorgeous dachs­hund Enzo – I realize I could easily drool over every single piece in her custom jewelry collec­tion. Her use of golden feathers is particularly inspired, specifically in the shape of a statement necklace that quickly catches my eye. She has some reversible fringed pieces, with several shades of colorful strings, morphing into boho chic earrings and bold pendants. I especially like how she combines irregularly shaped mate­rials, resulting in a sort of tribal jewelry.
Mimi Scholer's work is sold around the world, but her boutique on Carrer de Sant Jacint is also her workshop. She creates her jewelry at the back of her establishment, and is capable of taking orders if you fancy something more exclusive. As with any brand that thrives from natural talent and inspired craftsmanship, Mimi Scholer's catalogue is unique, so beware of copycats that lack her quality and finesse. As I spoke about the business of creativity with her, we agreed that the saying, "you know you've made it when they copy you," eventually becomes true.
10:30 – 14:00, 16:30 – 20:00
10:30 – 14:00, 16:30 – 20:00
10:30 – 14:00, 16:30 – 20:00
10:30 – 14:00, 16:30 – 20:00
10:30 – 14:00, 16:30 – 20:00