Moloka'i SUP Center
By Ben Holbrook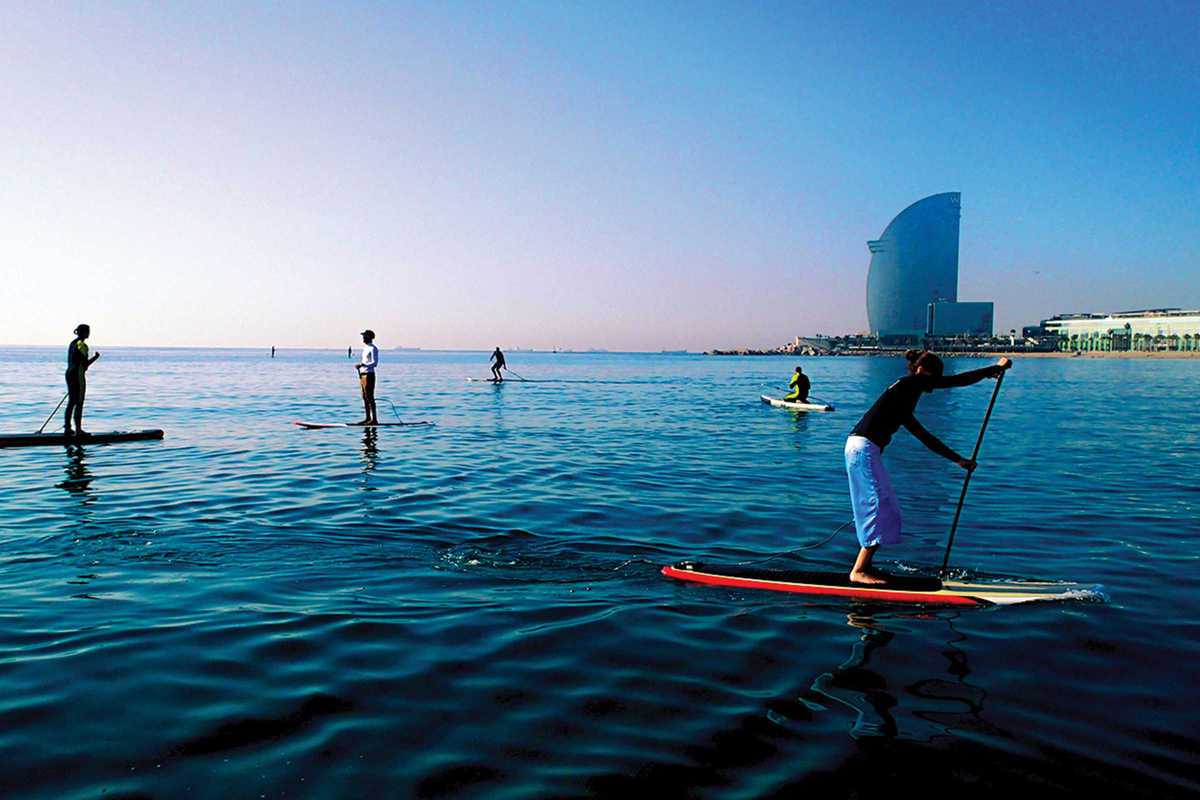 Published on July 1, 2016
Moloka'i, or the "Friendly Island" as it's also known, is an island in the Hawaiian archipelago that's famous for its Molokai 2 Oahu stand-up paddleboard (SUP) race. But with Barcelona's average water temperatures of around 25°C / 77°F in the summer and an equally beautiful coastline to explore, you don't need to leave the city to get a fix of tropical island living.
Based in Barceloneta, Moloka'i SUP Center brings the Hawaiian vibes to the Catalan capital with group and private classes led by qualified instructors. If you're in a hurry to master the art of paddling, then sign up for the full initiation course, which includes five class hours and three hours of free time with all the gear (for €90 to €150 per person) so you can hone your skills by yourself.
Once you're feeling confident, try a Paddlefit class, which combines Pilates and paddling for a full-body work out. See you in the water! Aloha!