Museu del Perfum
By Kate Busby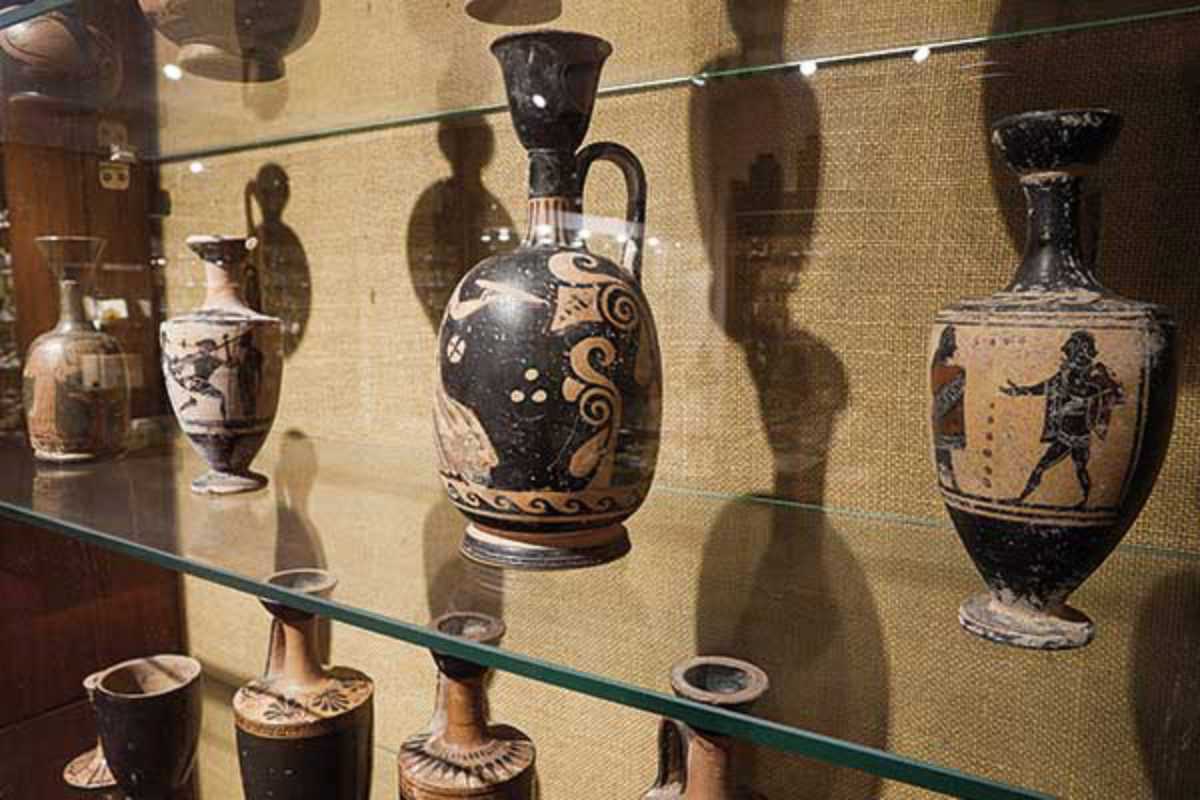 Published on November 1, 2013
I woke, and the perfume he wore was still in the air, but he was gone. There is a world beyond the streets. The warmth on Gòtic stones. Burnt toast on rain. Piss-strewn walls. Scents cut through the thin light of Barcelona, and they make other places come galloping back over the mountains of memory.
The city has a hidden treasure: a Per­fume Museum, more treasure chest than museum, hidden in a back room of Perfumerías Regia. A store assistant flips the light on. A red carpet appears and outstretched upon it rows of shabby cabinets containing thousands of perfume bottles. Each has been carefully gleaned from auctions and private collections by founder Ramon Planas leading up to the Museum's opening in 1961. When the rain falls and the streets fail, it is nice to take shelter in the midst of a different kind of history.
The Perfume Museum's gaggle of glass introduces a journey beginning in Gilgamesh's Meso­potamia where perfume was used by man to talk to gods, a practice that endured in Ancient Egypt, the most perfumed of all old civilizations. In the remaining cabinets, vessels of scent are showcased from the Greeks, the Romans, the Arabs all the way to contemporary Parisian perfumers. An arc of elegant bell jars offers a chance to become acquainted with the high society perfumes as far back as the 19th century.
There is an aside about Socrates, notorious perfume-hater that he was. Patience in the ramshackle Museum will pay off: a flacon belonging to Marie Antoinette lingers amidst a group of unremarkable sister-vessels; a bottle sculptured in the shape of a sun reveals the hand of none other than Dalí. A place that had at first seemed so plain harbors a great many gifts.
If you've tried several perfumes, you know things can go wrong. A first spritz can throw out a surplus of alcohol; a promising bouquet can evaporate from the skin in minutes. And the banality of most perfumes condemns them to being a mere shield against unpleasant odors. And yet, there will be the rare scent, encountered by chance, that succeeds in exciting the imagination and teasing the senses, hinting at something new and interesting every time it is applied. Those are the greats.
Such is the view of Tania Sanchez, author of Perfumes: The Guide who notes that "one can certainly admire a perfume without loving it. Love, of course, is personal, but best when deserved."
€5 entry
Museu del Perfum
Passeig de Gràcia, 39
Barcelona