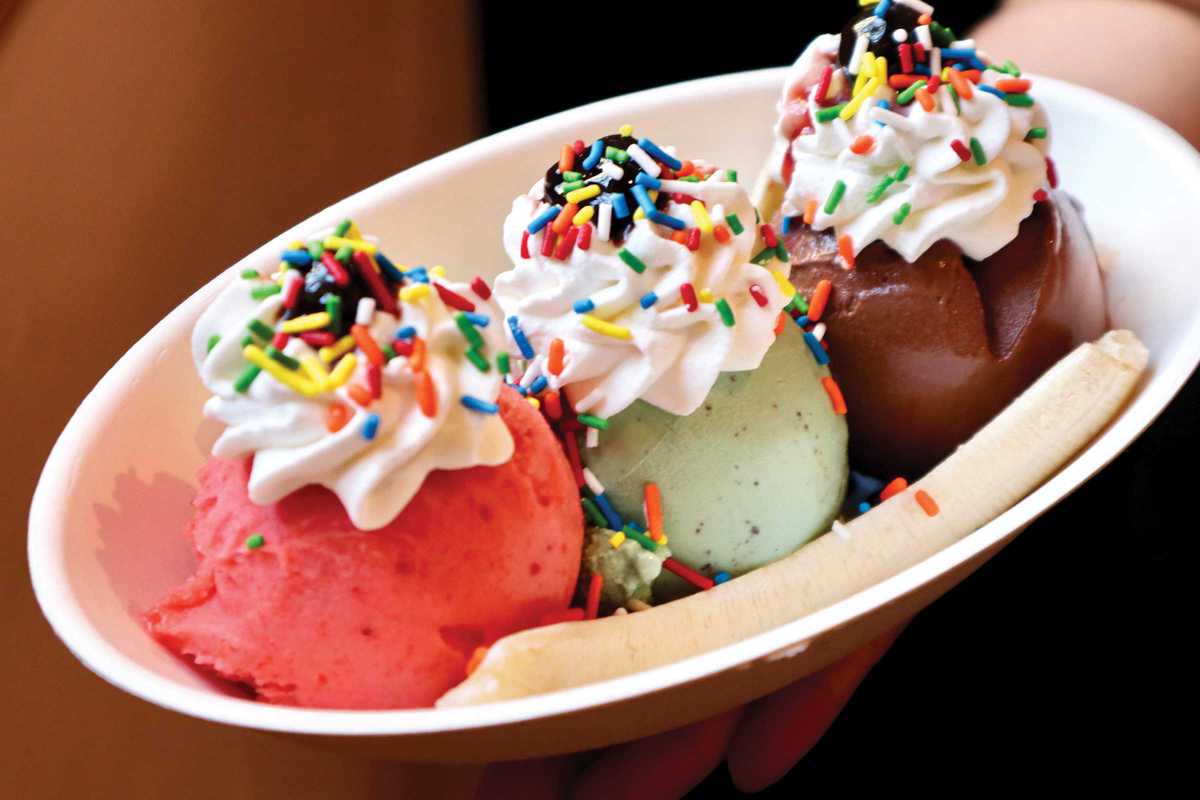 Published on June 1, 2019
Ice cream shop Natas is painted the same shade of pink as the strawberry-flavored ice cream made by Manuela, the store's young Venezuelan co-owner.

Formerly the pastry chef at Satan's Coffee Shop for a while, Manuela dreams up tantalizing flavors like vanilla ice cream with candied lemon peel (made from the lemon tree in the courtyard of the building) folded through, or mint chocolate chip ice cream with a hint of salt. Even pedestrian flavors like strawberry taste different at Natas, partly due to Manuela's demanding palette, but also because of her focus on tasty primary ingredients: a lot of the fruit and herbs used come from the shops of Joaquín Costa around the corner.

Along with cones, there are ice cream sundaes and banana splits. With ice cream this good, you would be a fool to settle for a single scoop.