Ninot Cuina
By Annebeth Vis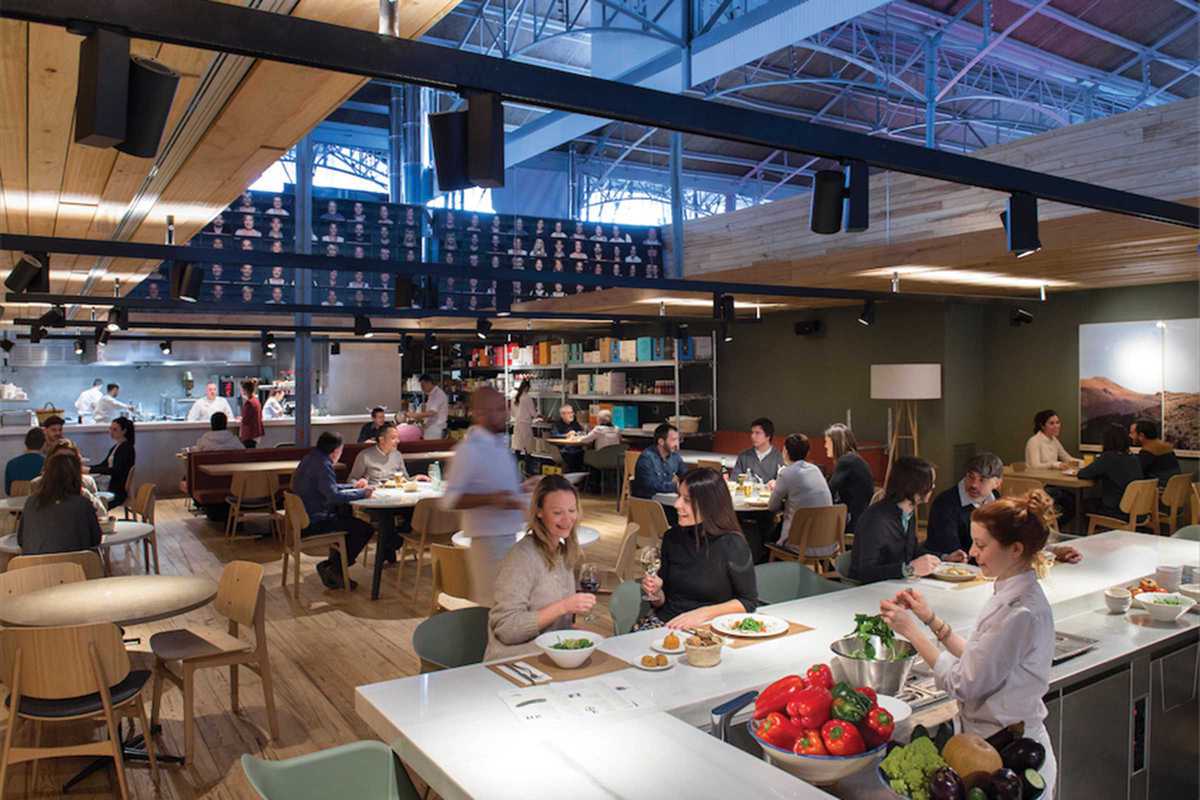 Published on May 1, 2016
En Compañía de Lobos, a group founded by the owners of Grupo Tragaluz, recently opened Ninot Cuina in the Eixample's Mercat del Ninot. The restaurant is like the little brother to Tragaluz's Cuines Santa Caterina in Mercat de Santa Caterina, except Ninot Cuina is frequented by locals: you won't spot many tourists here.
The menu was compiled by chef Miki Calzado and most plates are based on local, Catalan dishes made with fresh and natural ingredients, purchased at the market if possible. Think beans from Santa Pau with mushrooms, eggplant croquettes and roasted hake. During the week you can order the fixed menú del día at lunchtime (for €14).
The elegant restaurant is characterized by lots of wood and a warm ambience. If you look up you'll see the roof of the market hall, while a large sign above the kitchen, which looks like an old flight information board from an airport, shows portraits of the market stallholders.
Ninot Cuina
C/ Casanova, 133
Barcelona