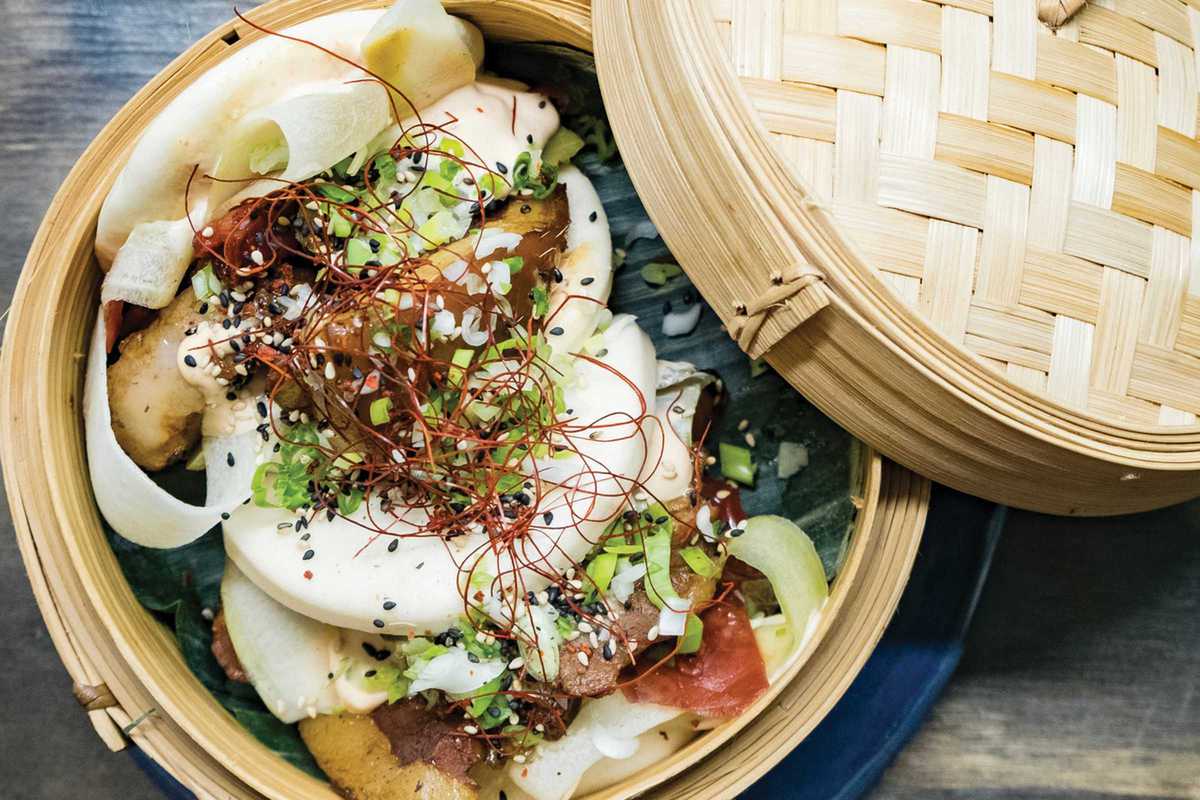 Published on June 1, 2018
"I'm a '70s child and I wanted to create a place inspired by my youth in Hong Kong," Peter told me about his beautiful pan-Asian corner on Avenida Paral·lel. I didn't grow up in Hong Kong in the '70s, but I could feel what he meant. The vivid red and forest-green color palette, the looming Japanese maple tree, the hotel-lobby piano music and bustling open kitchen – it was like eating in a Bruce Lee movie.
And much like Hong Kong, the menu reflects the broad and varied dishes of Asia, all perfected by Peter to taste just like his momma made them. Start with crunchy fried prawn heads (eyes and all) and move onto succulent wagyu dumplings, tuna tartare and crunchy slivers of jellyfish. Specialties include a devilishly invigorating Thai prawn ceviche and the most succulent, fall-off-the-bone ribs you'll ever eat.
There's a word in German, "fernweh," that describes the feeling of longing for a far-off place. I now understand it – you will too.
Nomm
Av. Paral·lel, 130
Barcelona