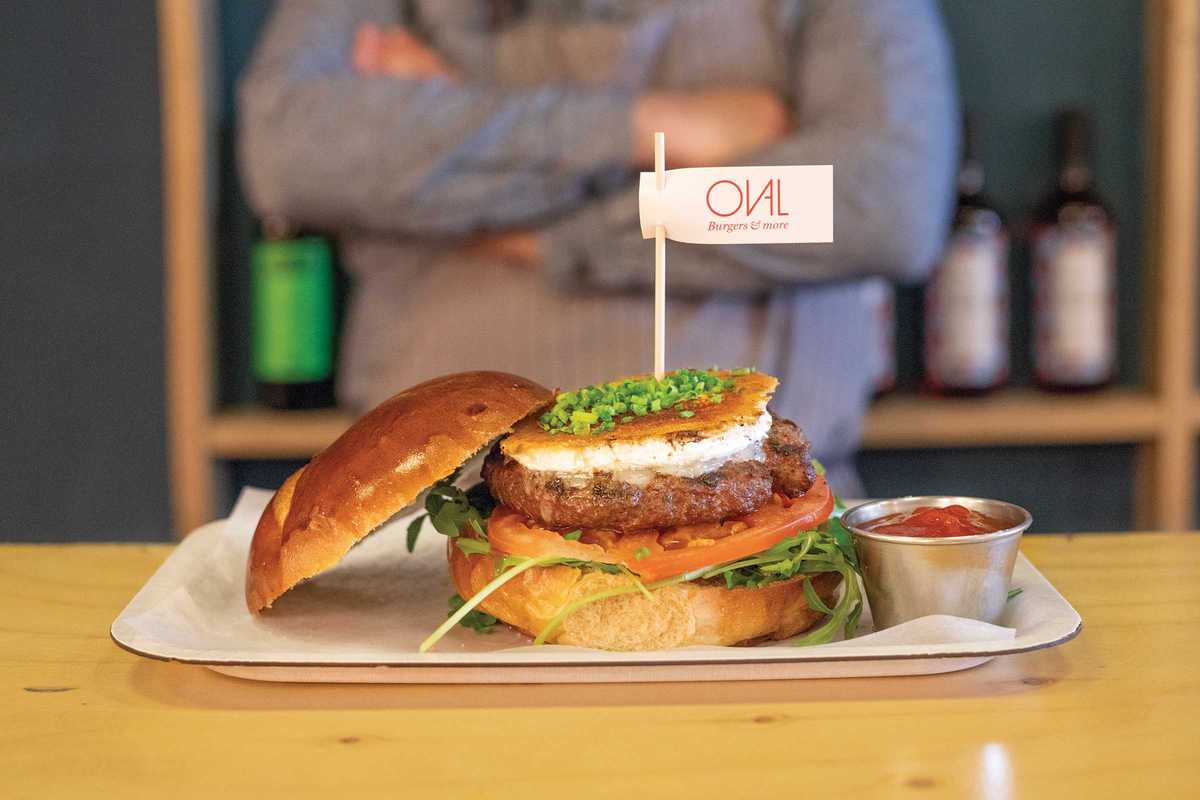 Published on February 1, 2020
When a burger craving gives your appetite a smack, Oval is here for you. Locally owned and founded in 2012, they were one of the first to move in when Barcelona's gourmet burger scene took off.
The formula is simple: a cool, cozy space with the concept of creating your own burger bringing diners back time and again. Select from various kinds of premium beef (including Nebraska and aged beef), chicken or veggie (rice & mushrooms or quinoa & beetroot) for your burger and fire it through the process of selecting the bun, cheese, toppings and homemade sauces.
There are literally billions of possible combinations. If you're indecisive, there is their signature burgers menu which recently added the foie burger with aged beef on black onion bread with Gouda, foie, caramelized onions and peppers. Be sure to dig into a portion of sweet potato fries on the side. Wash it down with a draft Moritz or a craft beer and you're good to boot.